Being homeschooled is amazing. You get to shape your education in a way traditional students can only dream of, and you likely enjoyed a lot of personal freedom that others never got because of their schedule. But there are also some drawbacks to being homeschooled, especially if you've been a homeschooler for most or all of your life and are now starting college as a homeschooler. Don't worry, as nervous as you may be, you're not alone. Everyone feels nervous before going to school, homeschooled or not. These five tips will help you adjust to life on-campus, make friends and start to feel right at home among your peers.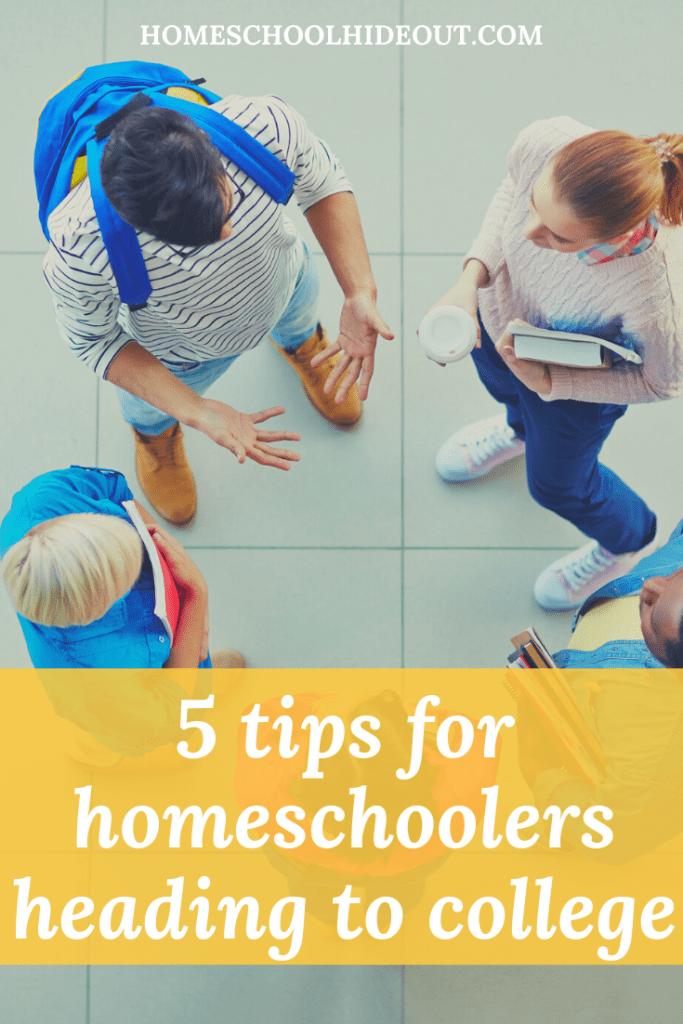 5 Tips for Starting College as a Homeschooler
Don't Be Afraid of Being Afraid
If you're planning to live in the dorms, it's scary leaving your parents' house and living independently. You may feel like you have to be 100-percent ready to make the move, but you can be both nervous and excited at the same time. Everyone goes through anxiety before starting college, and it's normal to get homesick and even get upset when it's time to part ways with your family. Starting college is entering a new phase of life. It takes time to adjust, and you can still experience great things while being a little hesitant. Don't let yourself give too much into fear; embrace new things and come into it with an open mindset.
Get Involved in Extracurriculars
Make sure that you explore clubs and activities on-campus so you can start meeting new people. It's harder to find a social group later in the year when people have already buddied-up. One of the best parts about attending college on a campus is that there are so many different types of people to encounter. Who you connect with now may not be the type of person you are close friends with later, but that's what the experience is all about. Be flexible and have fun, but don't compromise any of your values to fit in. As a homeschooler, you may feel awkward or have a hard time relating to some of the other students at first, especially if a lot of them went to the same high schools. But that doesn't mean you can't find friends who like and appreciate you for exactly who you are.
Stay On Top of Your Health
Since you'll be living independently, you need to manage your physical and mental health. Avoid heavy drinking if you're legal, and don't take drugs even if others try to pressure you into trying them. Focus on eating right, exercising regularly and getting enough sleep. A good idea is to always be aware of local urgent care near me. Health also comes from a good school/life balance, which you can achieve by developing a weekly schedule. You should also be aware of any potential threats to your wellbeing, including STDs, personal safety and genetic conditions. There have been rising heart attack risks among college students, but luckily, many are preventable. Check out this guide on heart health risks and wellness tips for college students to learn how you can take care of yourself.
Try to Leave Weekends Free
Depending on your homeschool curriculum, you might feel a little overwhelmed by all the assignments and reading there is to do in college. Avoid procrastinating and leaving things until the last minute. Cramming all weekend long leaves you trapped inside while others are out making friends and having fun. Downtime is also important to prevent college burnout, which can make getting good grades and staying involved in social activities even harder. Plan out your assignments every week, and give yourself time to work through them periodically. Regular breaks and study groups will help you learn as much as possible without having your life ruled by work.
Keep an Open Mind
Many homeschoolers come from an upbringing with a strong religious background. You may also feel slightly sheltered or overly traditionalist compared to your peers. While you don't have to change your beliefs to fit in, you do have to develop an open mind and respect others' right to live differently. When you allow yourself to get to know others with different views, your own perspective expands and evolves. There are few places you'll ever get to meet so many different people on a college campus, so take advantage of all there is to learn from students around you.
Starting college as a homeschooler can be scary, but it doesn't have to be! These tips can help you feel more prepared and in control when everything feels so scary!