Hey ya'll!
I'm Tiffany, the sweet tea drinkin', board game addicted, yard salin' mama behind Homeschool Hideout. I'm so happy you stopped by and would love for you to join our mailing list to keep up the latest posts.  Here at Homeschool Hideout, we like to dig in and get our hands dirty, learn through building, splash in puddles and let our imaginations run wild outdoors. We build forts, make mud pies and sometimes just lay outside and stare at the clouds. We're kooky and wild but we're always having fun.
How We Got To Where We Are:
We haven't always been homeschoolers. Nope, in fact, my oldest went to public school through 4th grade.  My middle child started kindergarten and it was clear then that the "sit down and do as you're told" wasn't going to work for her. She wasn't getting into trouble, but she wasn't learning anything either. She was just "there." 
I'd always been interested in homeschooling our kids, but didn't know what to do or how to do it. I formulated a plan and approached my husband, who was my biggest roadblock. He didn't doubt that I could provide a better education. After all, our district wasn't the best around. His biggest concern was socialization. He didn't want to be the father of a bunch of weirdos. HA! 
I am the type of person who jumps into a new endeavor feet first and gets burned out after only a few months. He didn't know if I would stick with homeschooling. Understandably, he didn't want to dump a ton of money into another one of my "great ideas." I knew this would be his defense and I was ready with a plan. I showed him Easy Peasy, a completely free, online curriculum. After hearing my arguments and seeing how serious I was, he agreed, with only a little hesitation.
And the rest, as they say, is history.
Now, he's a huge supporter of homeschooling and will attest that his kids are learning so much more and in a much safer and friendlier environment. Will our kids ever go back to public schools? Who knows. The plan was that they would go back in Jr. High to see if they liked it better but that is quickly approaching and our oldest has no desire to attend "normal school." I think she just likes to sleep in, but what do I know!?
Meet My Crew: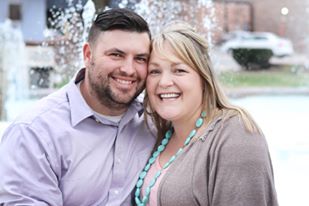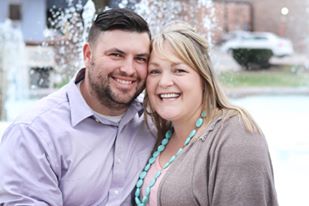 Mr. Man:
I married my high school sweetheart, Mr. Man and together we are building a beautiful life.  We have 3 kiddos and too many animals to count. My better half works construction in the family business. An added bonus to homeschooling is that the kids get to take off any days that Daddy is home, so they love rainy days.

Miss Bookworm:

Our oldest (born in 2004) is a bookworm extraordinaire! If she's not divulging in her current book, you can find her outdoors. She loves to play soccer and sing. She also has a slightly irrational love for Bath and Body Works. If you ever need hand sanitizer, she's your gal!
Miss Manners:
Miss Manners (born in 2008) is a spunky little firecracker! She's creative and outspoken and follows a path all her own. You'll typically find her in her pink cowgirl boots with a crayon in her hand. She's full of life and knows more about nature than I ever have! She's not afraid of getting dirty in the name of fun!
Bear:

The baby of our family (born in 2013) is our little wild-man. He's a ball of energy and wears me out before lunch on most days. He's spirited and definitely 100% boy! He loves anything related to bull riding, tractors or cows. We typically watch about 300 "cow videos" on YouTube per day, at his insistent request.  He's a handful but our family just wouldn't be complete without him!
Whether you're just starting out on your homeschool journey or if you somehow kinda have your crap together,  I hope  you'll learn something new from our blog. We aren't fancy, we are real. We love field trips, experiments and celebrating  everything!
 You're guaranteed a great time when you hang out at the Homeschool Hideout! 
Join us on Facebook, Pinterest and Instagram for more guaranteed fun!