Party games are my jam. I love adding some fun and laughter to any party with easy-to-play games that are perfect for all ages. The problem is, a lot of party games aren't kid friendly. That's why I decided to make my own Minute to Win It Games for kids! Now they can join in on the fun, too!
Minute to Win It games are my all-time favorite because you can play them with kids and adults of all ages. You don't need a lot of supplies. In fact, most of what you need can be found right in your home! The games are hilarious and keep the whole crowd in stitches, while the players love a good challenge!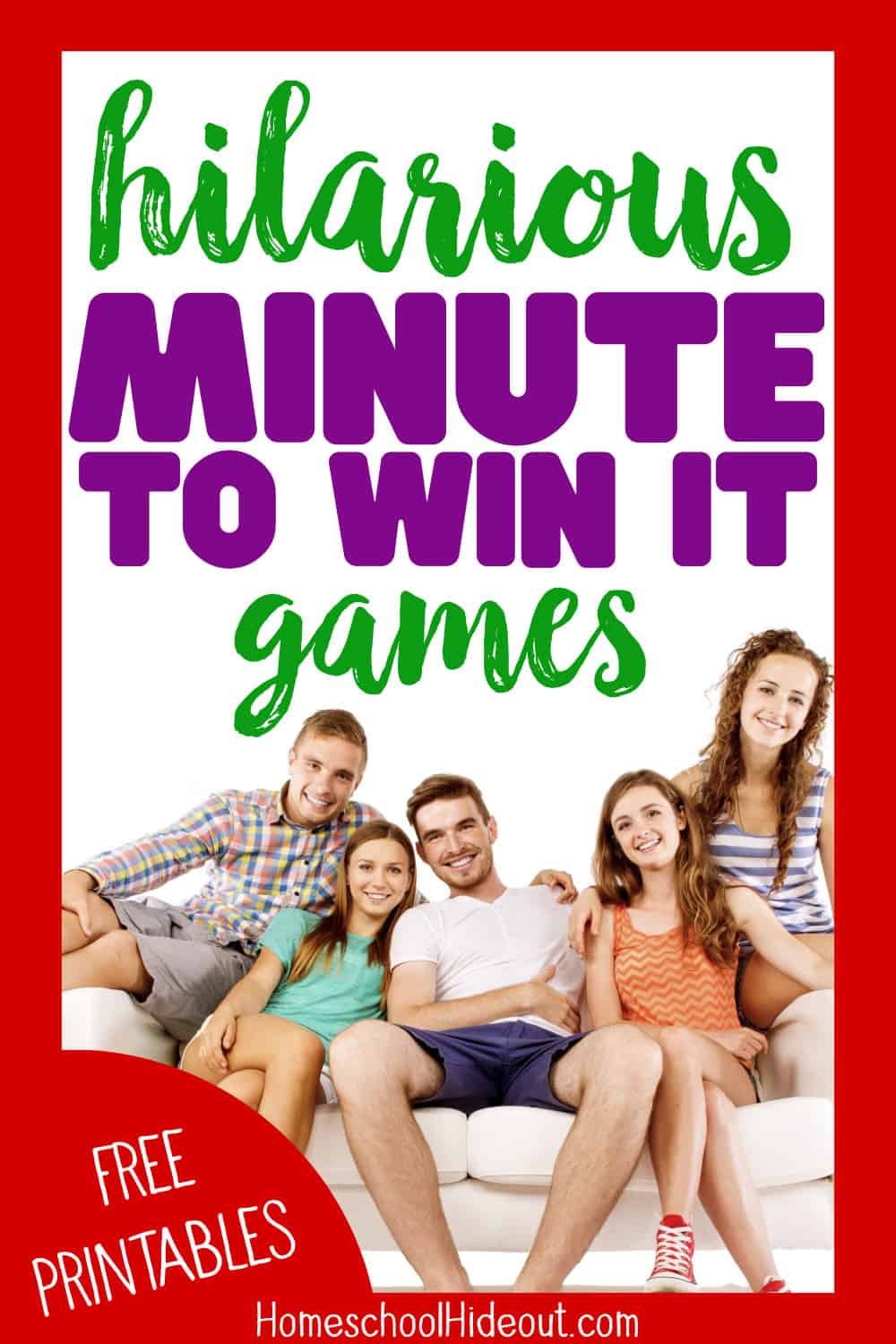 25+ Minute to Win It Games for Kids
Cookie Head
Chopstick Cereal
Breakable Bracelet
Penny Stack
Cup Pyramid
Twist and Shout
Red, Blue, Red
Duct Tape Goal
Balloon Bop
Apple Attack
Balloon Bash
Picnic Pyramid
Marshmallow Toss
Marshmallow Race
Nuts & Skewers
Ping Pong Races
Nose It All
Ping Pong Ball Blast
Ping Pong Pail
Straw Suck
Donut Dash
Potato Push
Coin Craze
Watermelon Star
Quarter Fork
Don't Drop the Dice
Rice Dig
When to Play Party Games
Party games make ALL gatherings more fun! Here are just a few ideas of when you can play them:
Family reunions

Classroom parties

New Year's Eve parties

Birthday parties

Class reunions

Sunday School class

Family game night
If you're looking to add some fun to your next party, make sure to include Minute to Win It games! They're perfect for all ages, easy to plan and your guests will just love the challenges!
These games are all available to print in an easy PDF format in our subscriber library! If you would like detailed instructions on how to play each game, simply sign up for our weekly email and download this (and all our other freebies!) from our subscriber library!

Don't miss these other fun games:
These Christmas party games are perfect for all ages!