There are a few subjects that most homeschooling families struggle to teach. The most common are the arts. Unless you're a music junkie or have a degree in art, it can be hard to teach your kiddos all the things you want them to learn. And trying to cover everything, when you don't even know what you're doing, feels impossible.
If you've been around a while, you know I'm not an artist. Heck, I can barely draw a stick man, let alone create a work of art. But art lessons weren't what I was looking for. After a trip to a local art museum, I realized my kids had 0% appreciation for works of art. They didn't understand how much effort went into each piece. Nor did they know that people spend years perfecting their techniques. They couldn't see the beauty in much of the art. In fact, they laughed that they could do better and walked right past some of the most magnificent art on display. It was then that I knew I had to do better.
The problem was putting my plan into action. Sure, I could find countless websites that would teach art lessons to homeschoolers. But I knew that learning to create portraits of animals wouldn't do the trick. I wanted them to open their minds and stretch their imaginations. I wanted them to understand and truly appreciate what went into a piece of art, as well as respect the final result.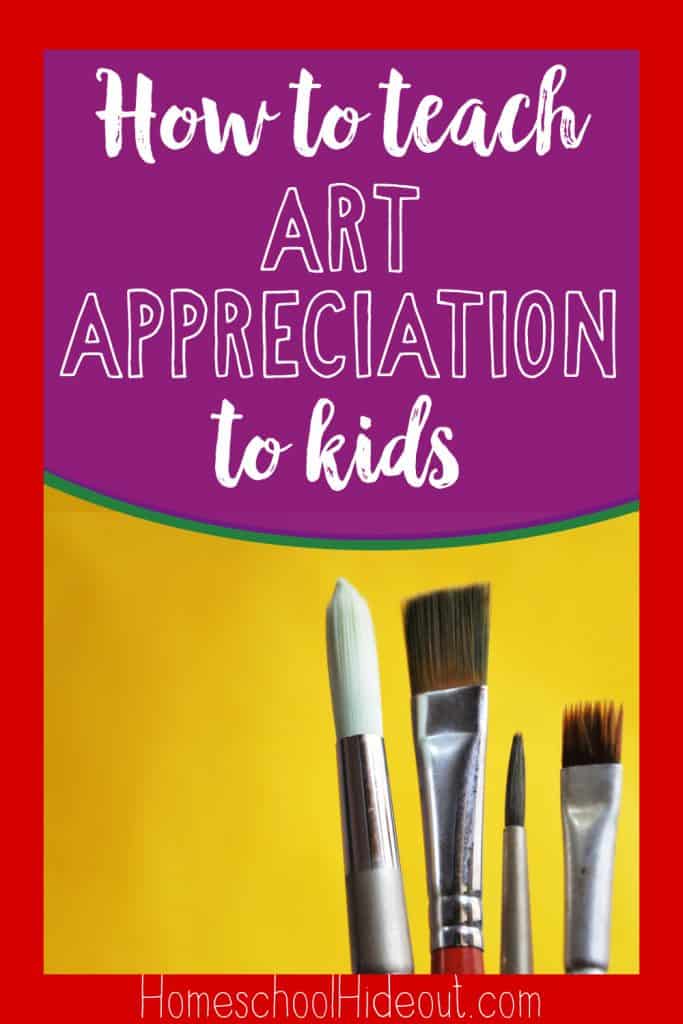 When I found Art History Kids, I knew I had struck a goldmine.
I no longer needed to purchase random books on famous artists, hoping my kids would find them interesting. There was no need to pin hundreds of complex art projects on Pinterest. When I found Art History Kids, I saved myself the hassle and headaches I'd been dealing with.
Teaching Art Appreciation for Kids
Art History Kids is an incredible resource for homeschooling families because it allows everyday parents to introduce their kids to art in a way that's exciting and simple. No need to have a background in art history! The work has all been done for you! Each month, weekly lesson plans are prepared for you to print out and enjoy with your children. You simply read the text, share your thoughts and discuss the artwork provided.
Each week's lesson plans differ. Some include learning about the artists, their techniques and the art itself. Other weeks have children recreating the artwork, learning about the setting and diving deep into the meanings behind the art. Students will talk about the colors used, how they feel when looking at the artwork and the location and time period being represented.
But Art History Kids makes teaching art appreciation for kids fun! Kids will enjoy hands-on learning with painting, learning about color theory, the color wheel and all kinds of "artsy" things. While they learn about history through art, they will also cover all the basics that homeschooling families have been skipping over.
Why Busy Moms ♥ Art History Kids
All the hard work is done for you: Not only are the weekly lessons amazing but Art History Kids has covered all the bases. Booklists, planning pages, supply lists and more take this curriculum from "pretty good" to "simply spectacular!"
It's super-duper organized: Seriously. As a blogger, I've accessed tons of products geared towards homeschooling families. None have ever come close to being so organized for you.
Weekly PDF Lessons: How simple is it to log in to your account and print out a few pages? Super easy. But I love that the lesson plans are in PDF format. I don't even need to print them, if I don't want to. My kids can enjoy the lessons while huddled around my laptop or on their tablets.
Videos: Not only are the weekly lessons jam-packed full of hands-on learning but Art History Kids also has an entire collection of videos that dive even deeper into the topics. There are videos on everything from technique demonstrations to Q&A about the artists.
Community: Art History Kids has an entire online community that shares their work, tips and questions with other students. In this day and age, a community of like-minded learners is worth its weight in gold!
Museum Trip Planner: Heading to an art museum? You do not want to forget this handy little packet. Art History Kids has done the work for your trip, too! They provide you with tips and ideas to make the very most of your trip.
Access to Past Lessons: There's no need to purchase past lessons individually; they're included in your Art History Kids membership! That means you have a LOT of art appreciation to choose from! And the library is growing each and every month!
If your homeschool lacks art appreciation, you don't want to miss
Art History Kids!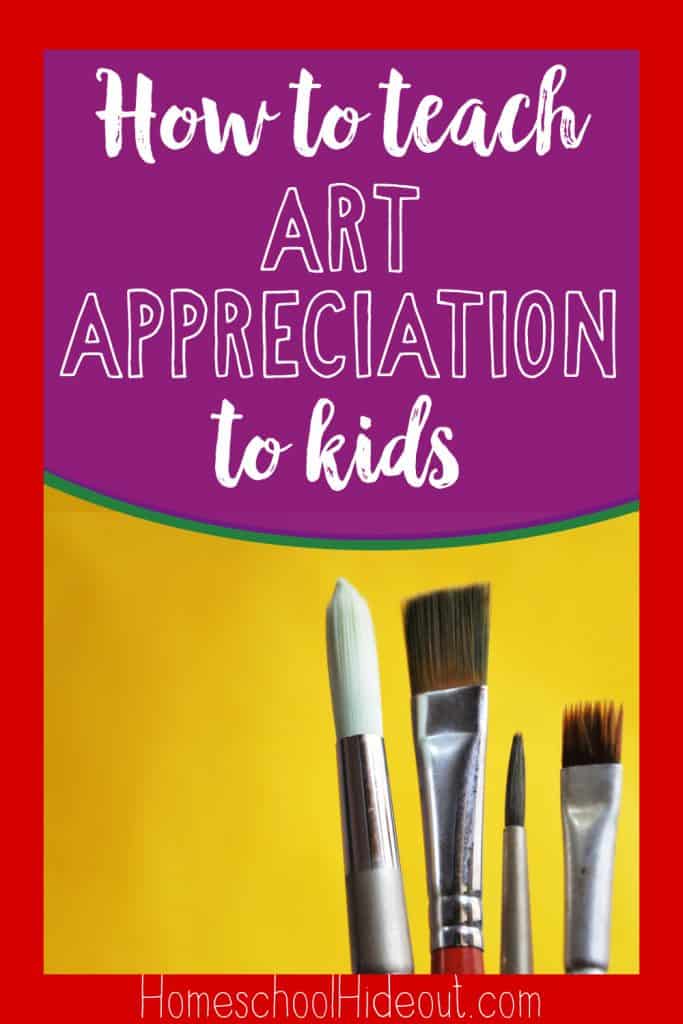 Connect with Art History Kids!
Use these codes at checkout:
2018Price: Join for only $19/month
Yearly2018: Save $40 off a YEAR membership!

*HURRY! Offer is only good until January 31, 2019!*

a Rafflecopter giveaway