If you're anything like me, you are scared poop-less of the later years of homeschooling. I'm not sure what it is that makes us feel so much pressure. Is it the fact that we're teaching subjects we probably know nothing about or the fact that our child's entire future successes rests solely on our shoulders? (Okay, that might be a bit dramatic, but that's exactly how it feels sometimes!) Either way, it's scary.
While teaching a kid to read and multiply can feel like a walk in the park compared to high school, it really isn't much different. Simply find a curriculum that you love and it's a breeze from there.
The problem is, high school curriculum can be SO expensive. We're talking hundreds of dollars, per subject. No longer does Teaching Textbooks look so darned expensive when compared to other high school courses. On top of math, English and other core subjects you now need to find (and keep track of) elective courses.
Why is homeschooling so expensive!?!
My oldest daughter is in 7th grade. This year, she decided she wanted to study astronomy. The course alone cost over $150. After signing up, we were informed we'd need to buy a book. (Because, you can't attend a course that restates everything in the book, without owning the actual book. ) For an astronomy class that takes an average of 45 minutes a week to complete, we paid over $200 to access this "class" for 9 months. (No, I'm not naming names. Just take my advice and buy the book. It's worth the price tag. The class, not so much.)
Once I started to think about high school, the image of my bank account sitting extremely close to $0 started to scare me. If each elective was going to cost this much, we'd never be able to afford it. So how is everyone else in the world affording high school electives?
It didn't take me long to figure it out.
While searching for an online photography class for myself, I came across Alison. Holy-smokin'-game-changer! The photography class was amazing but what I found there was even better.
I'd discovered a way to homeschool for FREE using Alison!
With over 750 online courses available, the site has something for everyone. Geared at older students and adults, you can complete certificate and diploma level classes for free. The classes are self-paces and cover essential workplace skills we all need. The knowledge they provide in their classes take kids from "straight-out-of-high-school" to "skilled-graduate-ready-to-take-the-world-by-storm."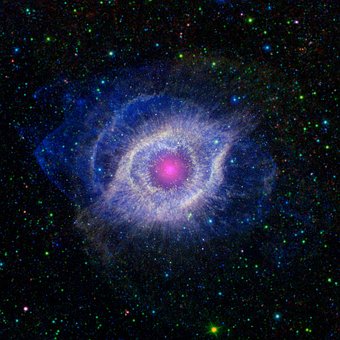 The Ireland-based company has a very simple mindset: "Everyone has the right to education." They understand that education is the most powerful weapon you can use to change the world and they make it readily available for millions of people.
So how does it work?
You choose the courses you want to take. A few of your diploma choices include psychology, business management, programming, community development, nursing skills and occupational hygiene. Other subjects include construction, drone technology, finance, mental health studies, tourism and anatomy. With the HUGE selection of classes, you're certain to fill your high school schedule easily.
Once you've decided which classes you'll take, you can get right to work. Each module is broken down into individual lessons. Once you've completed them, you can move on to the next lesson.
After you've completed the entire course, you will be given an assessment test. You must score 80% or higher to pass the course and earn your learners record as proof of your accomplishment. If you would like something more official, you can purchase a certificate, which will be mailed to you. The price of the certificate depends on which course you have completed.
Alison is simple to use and FREE for everyone! Join over 1 million other graduates and homeschool for FREE using Alison!