Did you know that eggrolls weren't even invented in China but in New York City?
The first eggrolls were created by Henry Low in the early 1930's. Low included the recipe for egg rolls in his 1938 cookbook, "Cook at Home in Chinese." The recipe included water chestnuts, scallions, bamboo shoots, shrimp, and roast pork. While that sounds delicious, it doesn't seem to resemble the eggrolls that you can find on today's buffets.
These days, you can find a mixture of many things in eggrolls. From cabbage to peanut butter, there are recipes that include it all! But in my kitchen, we like to keep it as simple as possible. That's why we stick with our tried and true semi-homemade eggrolls.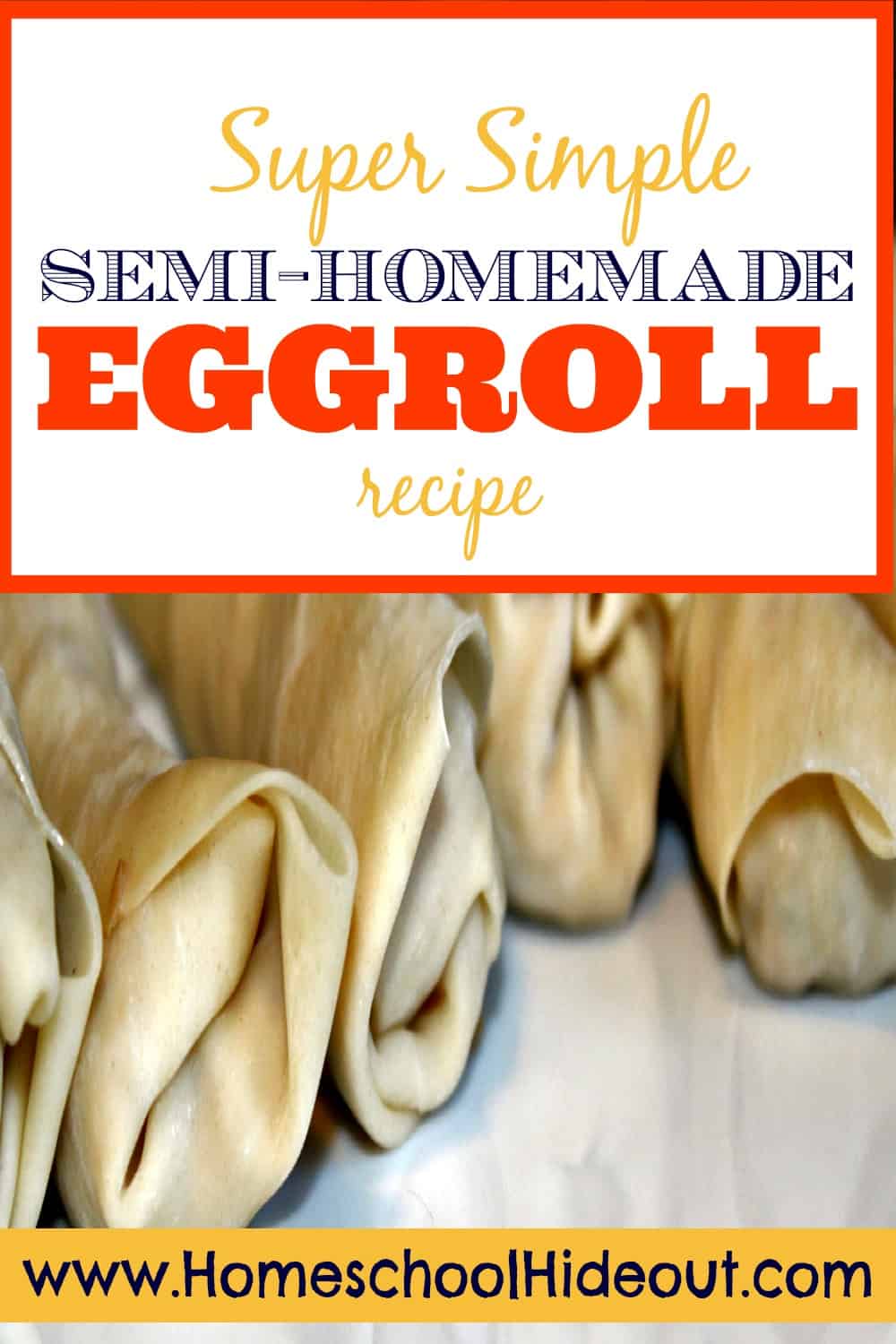 Ingredients:
1 package of eggroll wrappers
1/2 lb. of shredded chicken
1 package of Cole slaw mix
2.5 teaspoon ginger
2.5 teaspoon garlic powder
3 tablespoons of soy sauce
1 egg, beaten

Directions:
Cook chicken, ginger and garlic in frying pan until cooked thoroughly.
Stir in cole slaw mix and soy sauce until well mixed.
Lay the eggroll wrappers so they're making a diamond shape.
Scoop about 1/3 of a cup of mixture into eggroll wrappers, in a horizontal rectangle. You don't want to spread the mixture out, but instead keep it in a log-like form.
Fold sides in and the bottom corner up, making an envelope shape. Next begin tightly rolling from the bottom, making sure all of the mixture stays neatly inside.
Dab a small amount of egg on the top corner to seal.
Fry in oil at 375° until golden brown.
Enjoy with your favorite sauce.
A few tips:
Use Your Noodle:
Our local island market suggested adding noodles and even suggested these. You can also use potato noodles or just regular ol' spaghetti. Noodles are used as a "filler" ingredient, so you can use it to stretch your filling when feeding a large crowd.
Get your hands dirty:
Don't be afraid to mix it up with your hands. It makes it go so much quicker and ensures that each ingredient is mixed with all of the seasonings. The kiddos will love helping make these, especially if you allow them to get a little messy.
Get creative:
Use pork, chicken, hamburger, sausage or anything else you can think of. The flavorful snack is delicious with all kinds of ingredients, so be brave and try something completely unheard of!