Knowing where you're at in the world and where you want to go are two very important skills that kids sometimes aren't taught. While we understand that the world is a big place, we don't fully grasp just how huge the world is. Of course, kids hear about other countries like China and Mexico. But can they locate them on a map? Do they understand just how big or small each country is?
One of my favorite things about geography is that you don't really need to sit down and study it to learn about the world. With fun manipulative, exciting living books and a little effort, your kiddos can learn about the world they live in, without ever leaving their house!
Kids can learn a lot about other countries in the world by just paying attention to the world around them. There's no need to buy expensive books or spend hundreds on geography curriculum. Teach kids by talking to them, sharing stories and helping spark their curiosity.
We've rounded up a list of our favorite ways to learn geography through play to help get you started!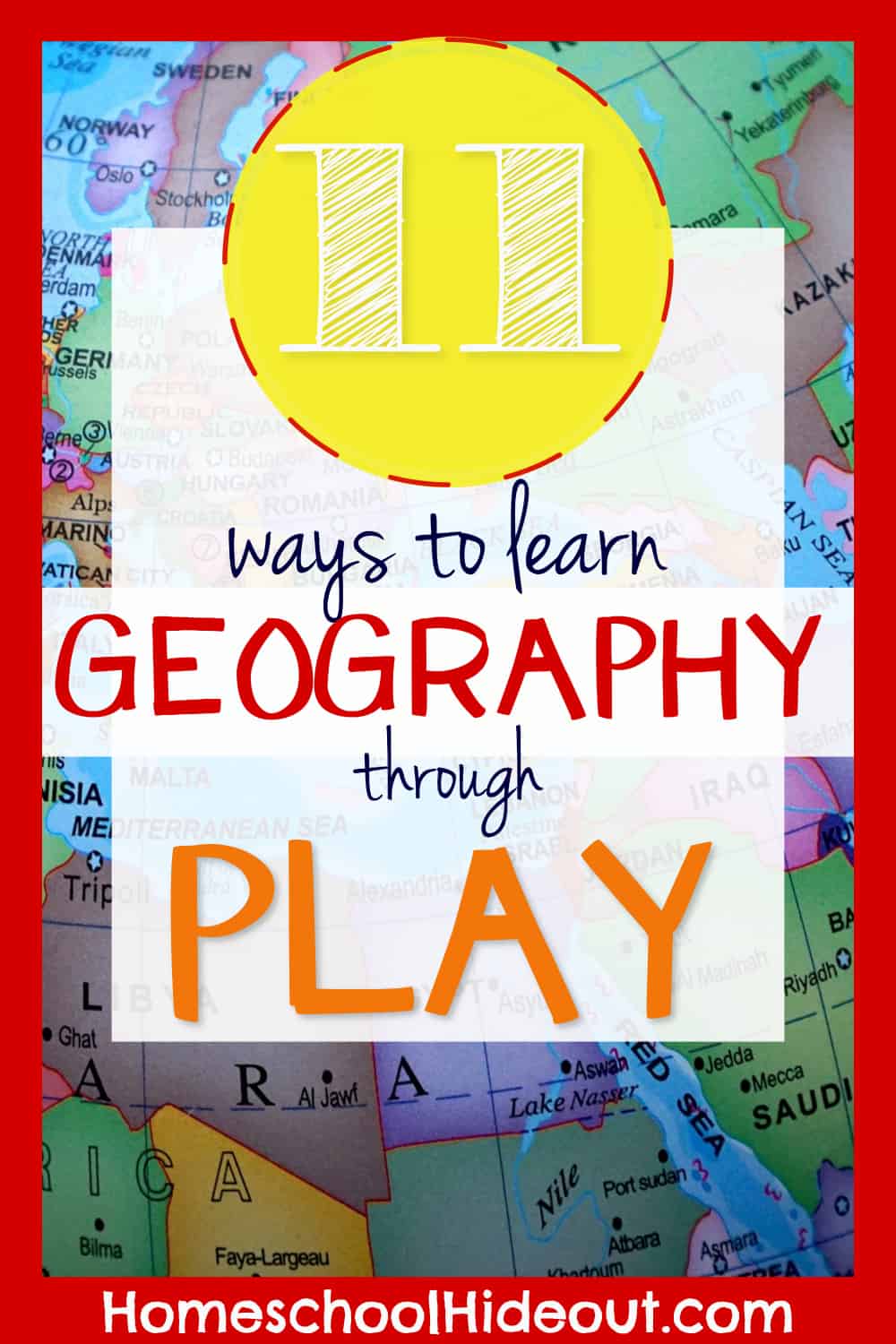 11 Tips to Learn Geography Through Play
There's just something about dry-erase markers that makes kids (and adults) giddy. Using a dry-erase world map, let the kids plan their dream vacation. Draw lines to each destination and talk about why they would want to travel there. This is the perfect time to encourage them to research other countries' traditions and way of life.
The "Made Game":
Have you ever wondered where your shirt was made? Or how about your dishes? Your deodorant? TV? Your car? One way to explore the world is to simply see how many countries you can find in your own home. Tell each kid to grab 3-5 items and bring them back to you. Then have the kids locate the "Made in…" stamp. Once you've discovered which country your item was made in, you can locate it on your map. Place an 'X' on each country you locate to see just how many countries have made their way into your home!
Wouldn't it be neat if we could grab our globe and take it with us? With Scrunch Maps, you really can always have the world at your fingertips. I actually keep a scrunch map in the glove box of my car for those times when the kids are getting antsy and need something to distract them. Once the backseat-brawling begins, I throw them a Scrunch Map and start playing a fun game. As I call out a country, they locate it and tell me what continent it's located on. Sometimes, I switch it up and ask them to find a country that starts with a certain letter or has a specific number of letters in its name. This game will keep everyone happy and busy enough that they forget to annoy each other!
Scrunch maps are the perfect size and scrunch up into a small bag, for easy storage. At such a low price, I can afford to buy enough for each kid and turn our game into a race!
Puzzles are a great way to see how countries connect while working on fine motor skills. Whether you choose a simple wooden puzzle or a more complex jigsaw puzzle, kids will love finding the missing piece!
Make learning geography easy when you utilize technology! Download "Stack the States" on your child's electronic device and watch as they spend their screen time learning, instead of turning their brains to mush. Stack the States is available in the Google Play Store and Apple's iTunes store. Grab the free version or upgrade for just a couple of bucks.
If money were no issue, our family would probably spend a lot more time traveling the world. Unfortunately, we have bills to pay and kids to feed, so we must keep our traveling dreams to a minimum. But saving for our next trip isn't as hard when we use a fun bank to hold our funds. We keep a small globe-shaped bank next to our bed, so we can deposit our vacation savings while dreaming about our next trip.
Salt Dough Maps:
Simply mixing up some salt dough and shaping it into a state, country or continent will help drive home the lines and patterns of the land. Kids love play dough but salt dough is even better. Once dry, they can paint it, adding in details such as rivers, mountains and boundaries. Create a new continent each week until you've created the whole world!
Grab an inflatable globe and play a few fun games. Our favorite game is what we call "Locate and Go!" One of us shouts a country as we hit the globe to someone else, like a volleyball. That person must grab the globe, locate the specified country and then hit the globe to another player, while shouting a different country. The smaller the country, the more challenging they are to find, so be sure to keep larger countries like America, Russia and Canada for the younger kiddos.
Books:
One of the best and most relaxing ways to learn geography is by reading quality books. Our favorites are Usborne books. Not only are they affordable but they're also jam-packed full of information. Bite-sized chunks of information are easy for kids to understand and remember.

Some of our favorites include:
Lift-the-Flap Questions and Answers About Our World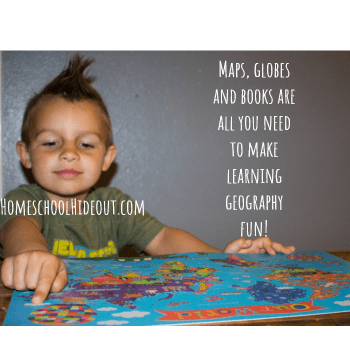 Eat & Learn:
There's nothing quite as fun as tasting grub from all corners of the world. Pick up a kid-friendly recipe book that features scrumptious recipes from around the world. While dining, locate the country of origin on a fun placemat. Discuss how people eat what they eat, why they might eat that and how different it is to cook in that country than it is in your own country.
Cookies:
One fun way to help kids learn geography is to talk about famous landmarks and tourist attractions. Using fun cookie cutters, create some of the world's most famous landmarks. While decorating the cookies, discuss the cultures and way of life for the people in that area. Not only will it lead to more learning but it'll help kids discover just how different the lives of are people from around the world.
---
Teaching geography doesn't have to be a drag. Using these helpful tools and fun ideas, you can learn geography through play!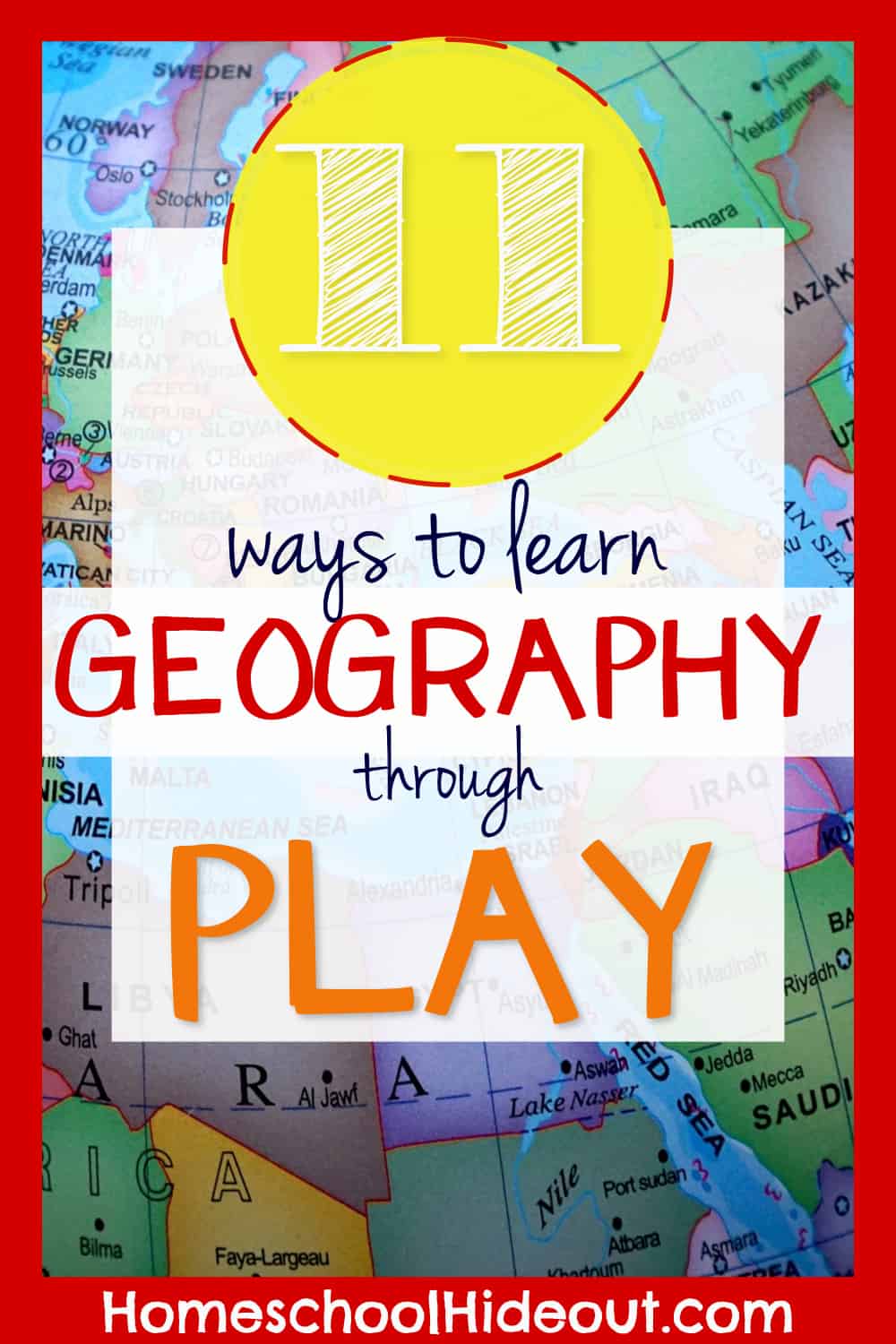 Looking to add some fun to your geography? Don't miss these posts: