If you are thinking about long-distance moves with kids, you know that it can be a stressful experience. There are so many things to worry about – will the kids be okay in the car for hours on end? Will they make new friends in their new town? How will they handle being away from their old friends and family? Check out these tips to make your move less stressful.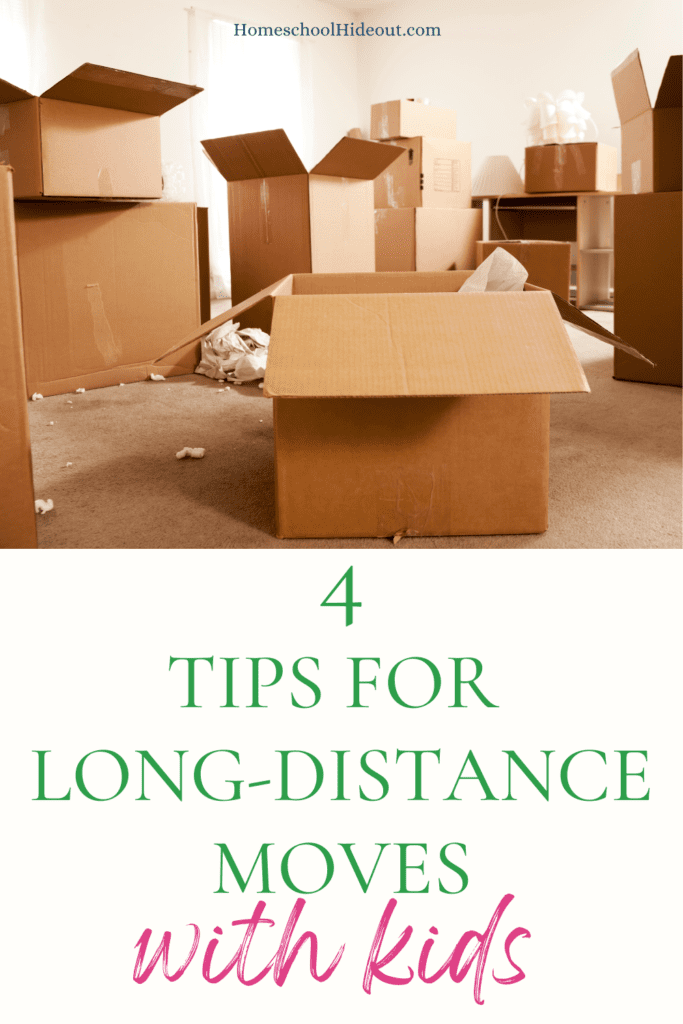 4 Tips for Long-Distance Moves With Kids
Plan, plan, plan
A long-distance move can be a big undertaking at the best of times, but when you have kids in tow, it's important to plan every detail carefully. From finding the right school district to keeping them entertained on the long drive, there are a lot of things to consider. One of the most important tasks is to create a smooth transition for your children.
In addition to all the usual logistics of packing up your belongings and arranging for transportation, you also need to make sure that your car is in good working order. This means getting an oil change, checking the tires, and making sure that your insurance policy is up-to-date. A Kia extended warranty for your car can also be a good idea, as it will provide peace of mind in case of any unexpected breakdowns.
You can also pack your kids' favorite toys and books for the drive. It's also a good idea to plan some fun activities for the family to do once you've reached your destination. By taking the time to plan ahead, you can help make your cross-country move as stress-free as possible for everyone involved.
Stock up on snacks and drinks
Moving cross-country is a huge undertaking, and it can be especially challenging if you have young children. One of the most important things to do is to make sure you have enough snacks and drinks to last the entire trip. Ideally, you should pack enough for two snacks per day per child, as well as plenty of water.
It's also a good idea to pack some healthy snacks like fruits and vegetables, in addition to some of your child's favorite treats. This way, you'll have something for everyone. And if you're really worried about getting your kids through the trip without any meltdowns, bring along a few quiet activities like books or coloring pages. With a little planning, you can make the cross-country move with kids a lot less daunting.
Keep calm and don't stress out (easier said than done!)
In addition to the usual logistical concerns, you also have to worry about keeping your kids happy and safe during the move. And if you're moving long distance, the added expense can be a real strain on your finances. To avoid being caught off guard, it's important to plan ahead and budget for the unexpected.
Start by setting aside money for any additional costs that may come up, such as travel expenses or storage fees. You should also have an idea of what expenses can be written off as a business expense if you're a small business owner or freelancer.
Label everything – boxes, furniture, appliances, etc.
Moving to a new home is always a challenging endeavor, but it can be especially difficult when you have young children. In addition to the logistics of packing and transport, you also need to keep your kids safe and entertained during the move.
One way to make the process easier is to label everything, including boxes, furniture, and appliances. This will help you stay organized and prevent items from getting lost in the move. It will also help your kids know where everything goes in the new house.
Moving is always a hassle, no matter the distance. But when you have to move your family a long distance, it can be even more challenging. In addition to the usual stresses of packing, dealing with movers, and adjusting to a new home, you also have to contend with the needs and emotions of your children. As you travel, take some time to enjoy the journey. Long-distance moves can be an opportunity to explore new places and create lasting memories with your family. So don't let the stress of moving ruin your trip – relax and enjoy the ride