Tons of homeschooling families love using a morning basket in their homeschool but when kids get older, it can become a struggle. Finding age-appropriate studies can be hard but with The Juice, it just got a heck of a lot easier!
Morning baskets are a great way to start the day together and spend time learning together as a family. It gets all of your "group work" out of the way early and allows students to finish their individual work throughout the day.
If you're unfamiliar with a morning basket, it's basically a basket that helps you build healthy habits and spend the first few minutes of your day together. Every family's morning basket looks different but common components include Bible studies, the current family read-aloud, poetry and memorization work. Families like to get these things done first so you don't get too busy and run out of time at the end of the day.
But when you're trying to do morning baskets with kids of all different ages, it can be a challenge. Older kids think you're boring or younger kids don't understand the more complex teachings. How is a homeschool mom supposed to teach all of these kids, without a little help?
This post is sponsored by The Juice and includes tracking links. For more information about tracking links and how to opt out, please
visit All About Do Not Track prior to clicking any links found in this post.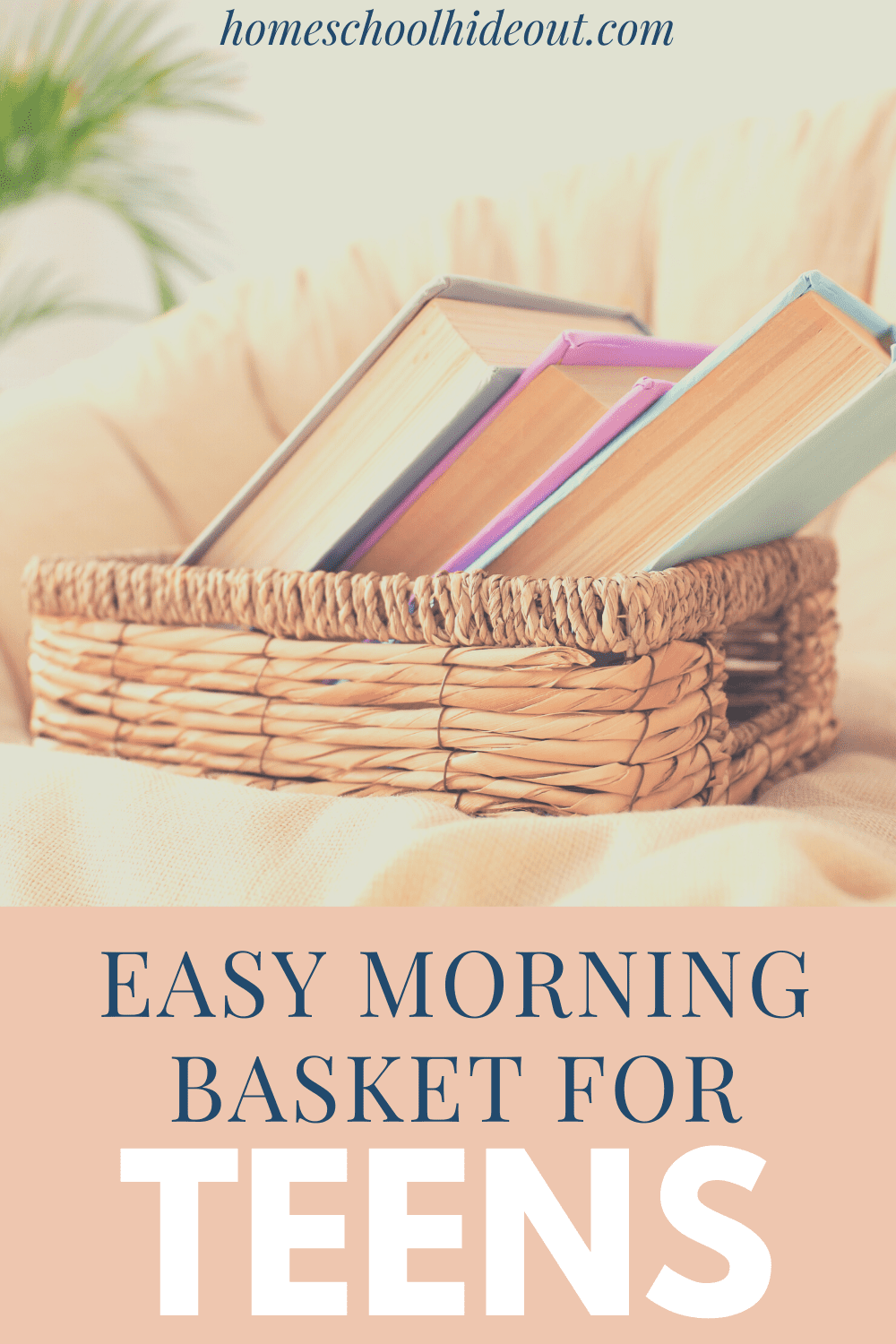 The Juice: The Best Thing to Ever Happen to Morning Baskets
What is The Juice?
The Juice is an educational and interactive experience for kids grades 5-12. Students read about current events, unbiased news and view uplifting videos before answering questions on the topic.
The Juice offers a wide range of topics, from politics to the economy, from trending stories to world news. Students learn the facts from a reliable source so you don't have to worry about biased news influencing their point of view.
The Juice teaches students to think for themselves and come to their own conclusions about the world around them.
In the process, they improve their vocabulary, exposure to the world and be inspired.
Parents are given access to the same materials as students, as well as the results of their quiz. The quizzes are a quick and easy way to see if your child is comprehending the stories or if they need to work on grasping new concepts.
In the "Teacher Portal" parents can add messages and view their child's progress.
What you will find in The Juice:
Stories about interesting topics, facts only and around 200 words
Interactive quizzes for each story
Extra Juices, where kids can dig deeper into the topic they're reading about
Custom infographics and visual aids
Bright Sides, which are inspiring stories to help kids see the good in the world
New STEAM videos everyday
Stories cover a variety of topics, including:
Arts & Entertainment
Economics
US News
World News
Healthy
Vocabulary
US Politics
Humanities
STEM
Sports
Why do teens need the news?
It's important for kids to understand the world around them for a lot of reasons. It helps them build confidence, understanding and opinions about themselves and others.
Staying up to date on current events is a great way to introduce them to the "real world," before sending them off to college. Reading about current events improves critical thinking skills, visual and numeric literacy and broadens their view of the world.
Who is The Juice for?
The Juice is broken into 4 reading levels:
5-6 grades
7-8 grades
9-10 grades
11-12 grades
Each level offers age-appropriate content, easy-to-understand stories and interactive quizzes. The Juice grows with your student!
Non-Biased News:
There's no doubt about it: the more your child reads, the more they'll learn. Reading news stories, both local and worldwide, help them to see the world from other points of view. It teaches them to think outside of the box and form educated opinions about important issues.
Introducing kids to the news of today can be scary for any parent. Many homeschool families work hard for years to shelter their kids from the negativity and hate that fills our news channels but the Juice does that for you!
Instead of filling your child's head with hateful articles, they offer non-biased news that helps them form their own opinion.
The Juice staff doesn't take this lightly: each article is written by credentialed journalists and educators and is edited by at least 4 editors before being published.
The writers are a very diverse group: geographically, politically, ethnically, and of all ages. This helps ensure that no bias stories slip by. They deliberate over which stories are most important to the students and run with those.
With The Juice, you can expect:
No sensationalism.
No coverage or selection bias.
No presentation bias.
No tonality bias.
Political balance.
No false balance or false equivalence.
No opinion.
How to use The Juice in your Homeschool:
As I've already mentioned, The Juice is the greatest thing to ever happen to morning baskets. It keeps your teens involved in your daily routine, without making them feel babyish. They can simply read (or listen to) their stories while younger siblings read their own books. This keeps teenagers engaged during morning basket but also gives them some independence.
Because each story is geared towards helping your child learn and grow critical skills, it's easy to use The Juice in your homeschool in many different ways.
Have your child summarize their favorite story of the day for younger siblings
Encourage kids to read the Extra Juices, then dig deeper on their own
Listen to the stories together, as a family, in place of a bedtime story
On Fridays, allow the child to choose their favorite story from The Juice that week and write a paper on it
Allow your child a chance to explain why they feel the way they do about a topic, then offer different opinions
Catch up on The Juice while waiting at practices, doctors offices or while in the bathroom
If your older kids are looking for a way to keep up with current events, I highly suggest adding The Juice to your morning basket! Not only will it keep them entertained, it'll build critical skills and broaden their worldview.