If there's one thing I love, it's Disney movies! They are a great way to connect with my kiddos, kick back and enjoy a family fun night. But I'm always struggling to find the best movies on Disney Plus.
I hate watching a 2 hour movie just to be let down by the terrible ending. Wouldn't it be nice to know exactly which movies are worth your time and which ones to skip altogether?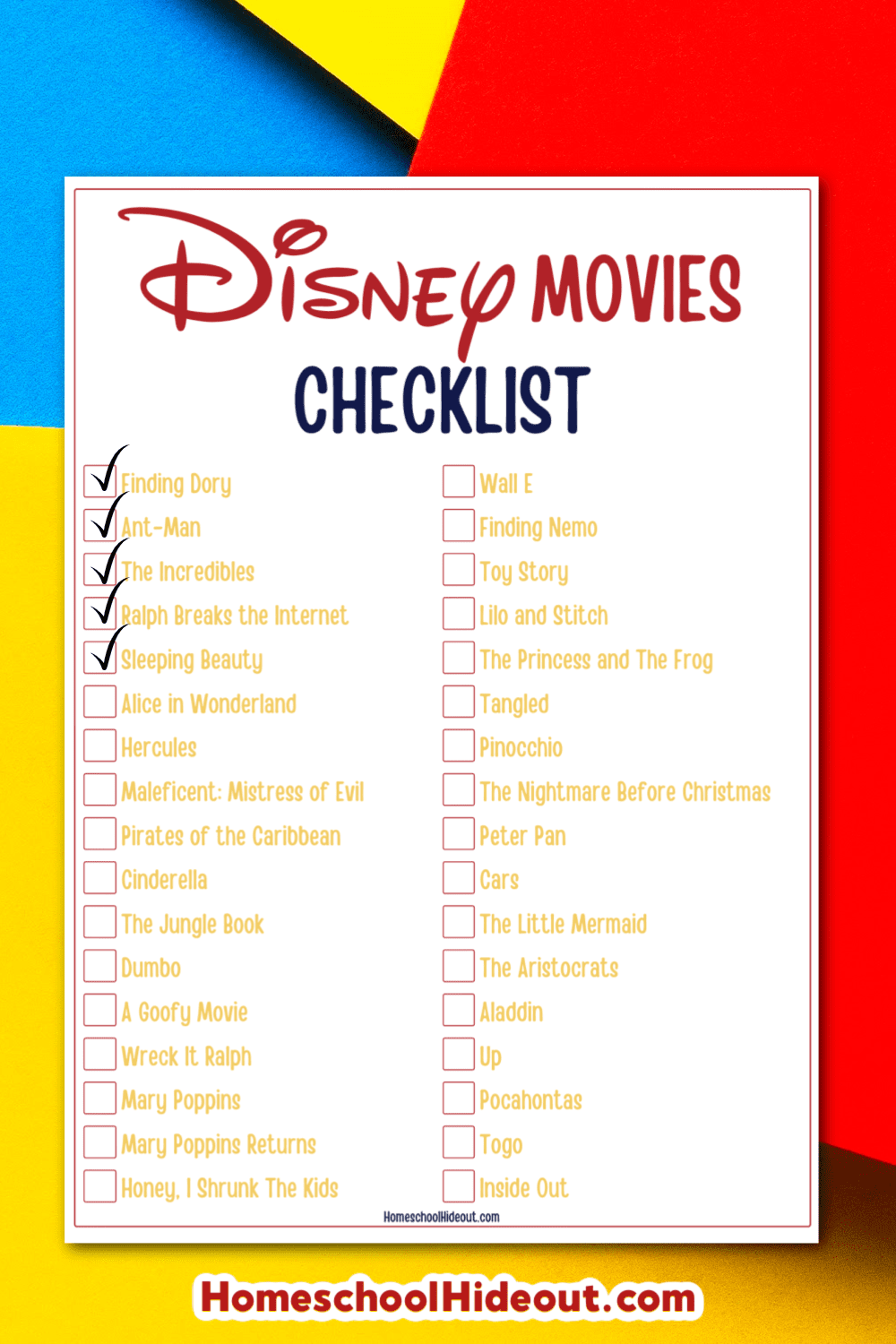 34 of the Best Movies on Disney Plus
Finding Dory
Ant-Man
The Incredibles
Ralph Breaks the Internet
Sleeping Beauty
Alice in Wonderland
Hercules
Maleficent: Mistress of Evil
Pirates of the Caribbean
Cinderella
The Jungle Book
Dumbo
A Goofy Movie
Wreck it Ralph
Mary Poppins
Mary Poppins Returns
Honey, I Shrunk the Kids
Wall-E
Finding Nemo
Toy Story
Lilo & Stitch
The Princess & the Frog
Tangled
Pinocchio
The Nightmare Before Christmas
Peter Pan
Cars
The Little Mermaid
The Aristocrats
Aladdin
Up
Pocahontas
Togo
Inside Out
How to Make Your Movie Night Even Better
– Create a "bar"
Food makes everything better so try one of these fun ideas for your movie night!
Popcorn bar with different salt toppings
Ice cream bar with different sprinkles
Cookie bar with different icing options
Candy bar with all kinds of candy
Nacho bar with cheese, salsa, sour cream, etc.
Baked potato bar with all the fixings
Pizza bar where everyone gets to make and bake their own pizzas
– Get Cozy
Add snuggly blankets
Bring in the pillows
Blow up an air mattress or drag a mattress out of a bedroom
Shut off all the lights for a "theater" effect
Do un unexpected: if you normally don't lay in the floor with the kids, do it! They'll think this is the greatest part of the whole she'bang!
– Go Tech-Free
Put all electronics away, including cell phones, laptops, tablets, etc
Unplug your landline phone
Encourage kids to focus on the movie but ALSO make sure the adults are, as well!
Enjoying some of the best movies on Disney Plus is a great way to spend time with your kids!
How many of these movies have you already watched, as a family!?!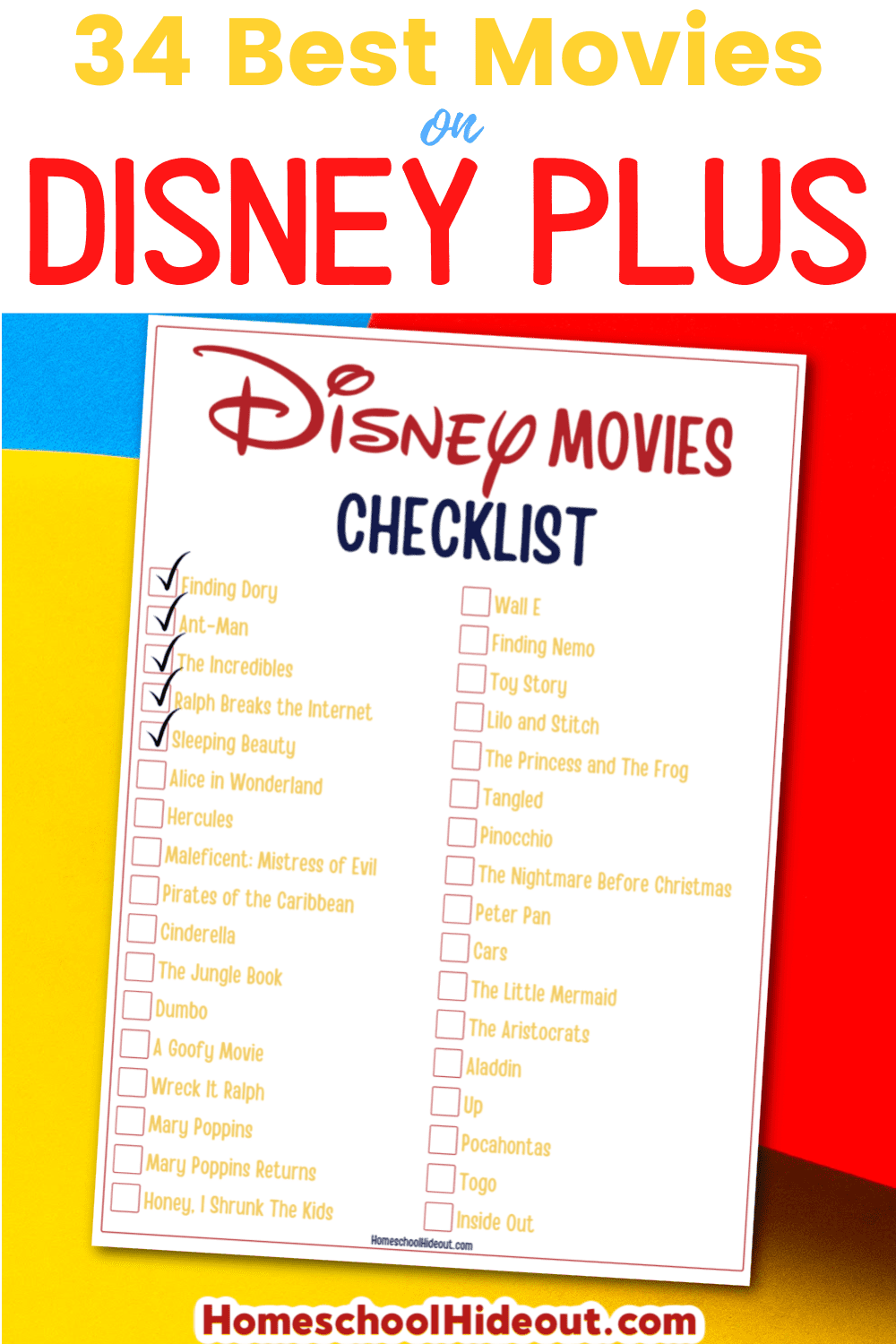 Love Disney Plus? Don't miss these!