Sleeping on a trampoline is one of our favorite ways to have cheap fun in the summer! The kids love it and once they're old enough, they can "camp" out there by themselves. But don't expect them to sleep much. Their night will be filled with talking, laughter and lots of jumping! More than likely, your kiddos will pull an all-nighter!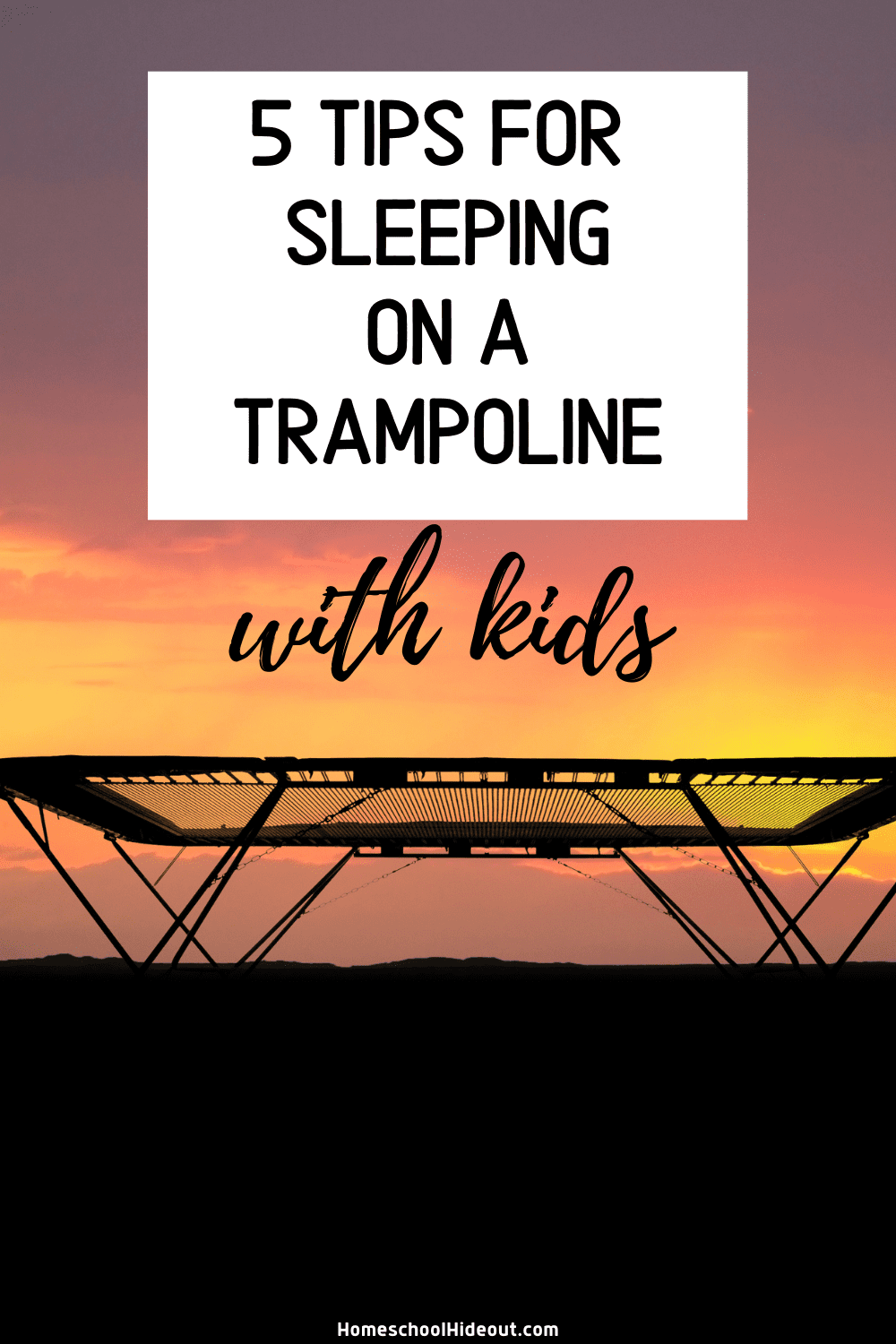 5 Tips for Sleeping on a Trampoline with Kids
Light It Up:
The most important thing we do is bring flashlights and lanterns that are easy to use and provide plenty of light. We love these lanterns from Vont and have bought one for each of our kids for our camping trips.
The thing that sets these lanterns apart is that there are no buttons for kids to fumble with in the middle of the night. You simply grab the handles and pull it up. Once open, the bright 360° light automatically turns on.
Vont lanterns are also sturdy, made with military grade materials, which means my kiddos won't destroy it. They're also weather-proof, making them perfect for camping with kids because, let's be real, those darn kids are always leaving their lanterns outside!
Grab a 4-pack of Vont lanterns on Amazon!
Make Your Bed:
Just because you're sleeping outside doesn't mean you have to sleep bad. Allow kiddos to bring out their pillows and blankets so they can sleep comfortably.
I've found that sleeping bags are not a good option when sleeping on a trampoline because they tend to slide around and create tons and tons of static, which means the kids will spend the whole night shocking each other. 😉
If you're sleeping on a trampoline in the summer, a couple of sheets will work fine. Otherwise, allow your kiddos to grab random blankets or their comforter off their bed.
There's something extra special about bringing your bedding outdoors that kids just love!
Come Hungry:
Let's be honest: everything is more fun with snacks! Pack a few easy-to-eat snacks for when the kiddos get hungry. I like to pack a picnic basket full of goodies but I don't the kids know what's in it. Once we're outside, we whip out some treats and the kids love seeing what I've brought.
Some easy-to-eat foods include:
Bananas
Teddy Grahams
Grapes
String Cheese
Baby Carrots
Beef Jerky
I've also discovered that the easiest drinks are Capri Suns. Water bottles tend to get spilled every single time a kiddo takes a drink but a Capri Sun is a fairly safe option.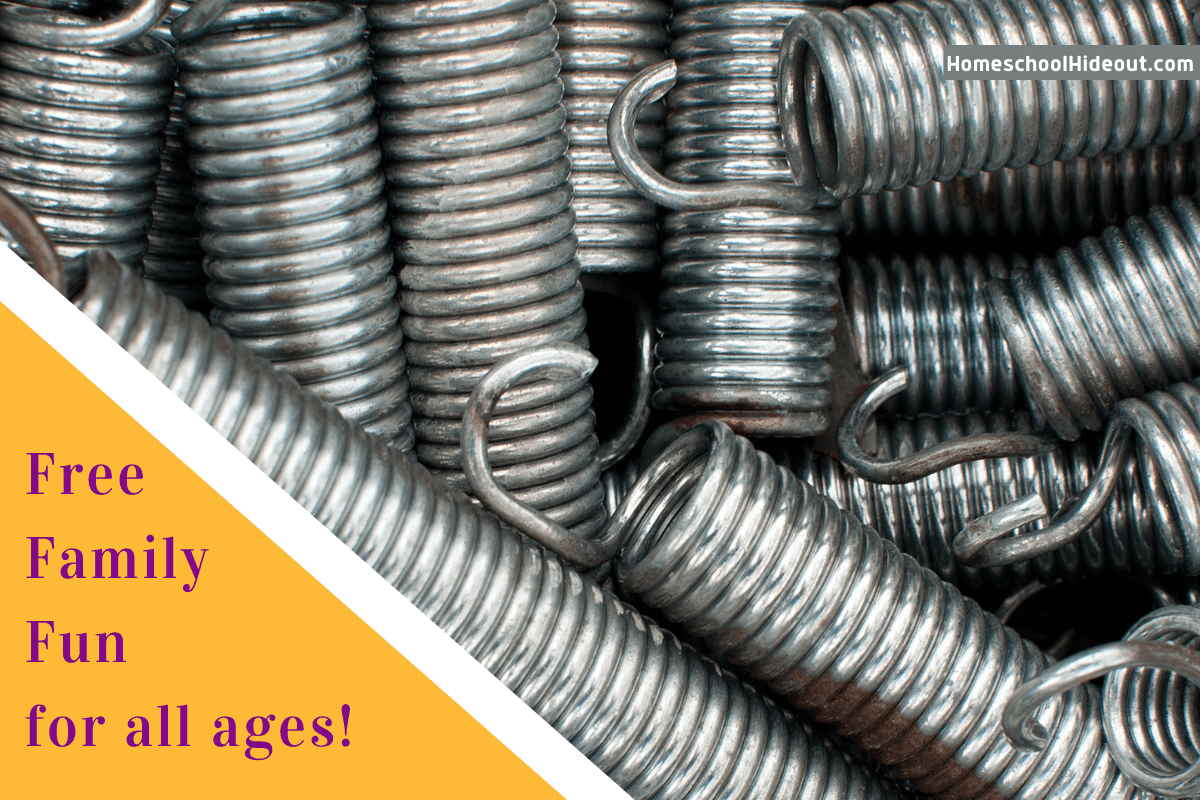 Make a Plan:
Sleeping on a trampoline is pretty fun but even kids can get tired of rolling around on a trampoline. Maybe the neighbor's dog is barking too much. Perhaps it gets to cold. Who knows, the kiddos may get scared.
No matter what happens, have a plan in place and know what you're going to do. More than likely, one of the kiddos will be asleep by the time the other one decides they want to head back inside. Will you wake them up or make the other kiddo stick it out?
Knowing beforehand how you will handle these situations makes it easier for everyone.
Party Animals:
Sleeping on the trampoline is very exciting for kids so don't be surprised when they stay up later than usual. Heck, my kids try to see who can stay awake until the sun comes up. Thankfully, they usually crash around midnight but don't be surprised when your kiddos suddenly turn into party animals.
We have a rule that the kids can jump around on the trampoline but after dark, they aren't allowed to get off, unless they ask. It keeps everyone in one area, so I can keep a better eye on them!
If you're looking for some free fun, try sleeping on a trampoline! The kids will love it, it costs nothing and it'll be some of your kiddo's best memories! Just remember to relax and enjoy these moments!