The ocean has been calling my name lately but unfortunately, I'm surrounded by the beautiful Ozark Mountains instead of a white sand beach. But, even when I'm stuck in the middle of the US, I can feed my soul with some beach-inspired fun! These sea turtle themed snacks are the perfect healthy treat to help me work on my bikini body. (HA! This old "mom bod" will never sport a bikini again, rest assured!)
I love basing our learning around a particular topic, which is called a unit study. With this cute little snack, we read books about sea turtles, learned about sea turtle habitats and talked about where sea turtles can be found. It's satisfying to add some fun to your learning!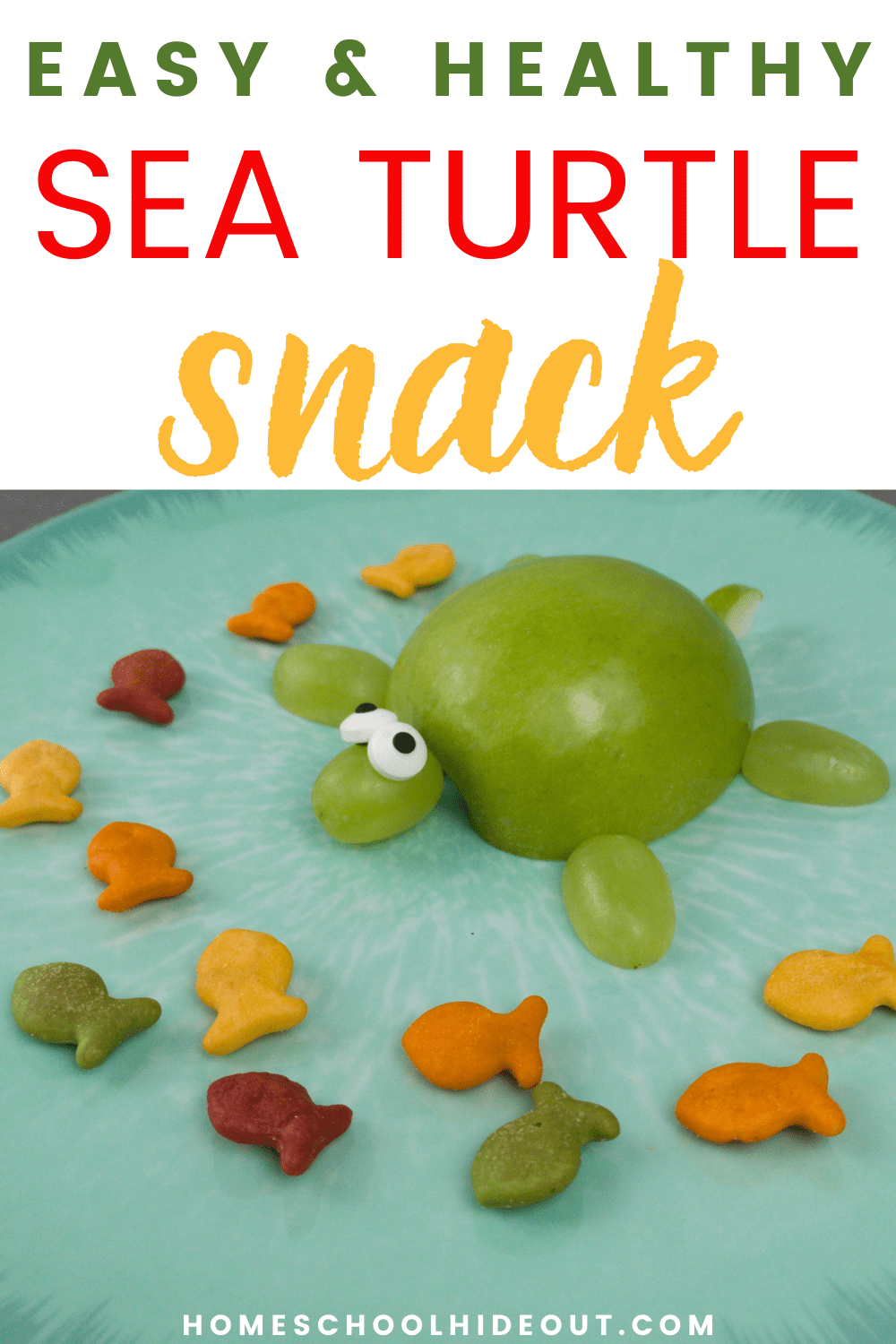 Sea Turtle Themed Snacks for Kids
Ingredients:
green apple
3 green grapes
goldfish crackers
2 edible candy eyes
Icing (any color)
This slideshow requires JavaScript.
Instructions:
-Start by cutting the apple in half from stem to stem and remove any seeds.
-Place the cut part of the apple down on your plate.
-Place one full grape on one end for the head and cut the other 2 grapes in half lengthwise for its legs.
-Put a dab of icing behind each eye and place them on the head grape.
-Cut a small triangle out of the remaining apple half for the tail.
-To complete, place fish crackers around the turtle and serve.
---
Create an entire unit study to go with your sea turtle themed snacks!
Books we love:
Things to do:
Movies to watch:
---