Who doesn't love a dessert that's as cute as it is yummy? A few perfectly colored sprinkles can turn any ol' cookie into a patriotic treat. Our red, white and blue cookie sandwiches are perfect for barbecues, picnics or your next family get-together.
Best of all, they're quick and easy to whip up and can be customized for any event!
If you don't need red, white and blue cookie sandwiches, try adding some red and yellow sprinkles for a Disney-inspired treat.
Or add some blue, pink and purple sprinkles for a mermaid themed party.
Green and purple sprinkles make these the perfect Hulk-inspired cookies for your little one's super hero birthday bash.
The sky is the limit!
Red, White & Blue Cookie Sandwiches
Ingredients
1 1/2 Cups All Purpose Flour
1/4 Cup Brown Sugar
1/2 Cup Butter (Room Temperature)
1/2 Cup Sugar
1 Egg
1/2 Cup Chocolate Chips
1/2 Teaspoon Baking Powder
Frosting
This slideshow requires JavaScript.
Simple Instructions:
1. Preheat your oven to 350 degrees.
2. In a large mixing bowl combine flour, brown sugar, sugar, butter, & baking powder.
3. Gently stir in chocolate chips.
4. Shape dough into tablespoon sized balls and place them on a nonstick pan or a parchment paper lined pan. Use a spoon to slightly flatten the tops.
5. Bake your cookies for 10-12 minutes.
6. Remove from the oven and place on cooking rack.
7. Once cookies have cooled, spread frosting on the inside of every other cookie.
8. Next, place a cookie on top, flat side down, to make a cookie sandwich.
9. Sprinkle the edges with red, white and blue sprinkles. You can also add fun-shaped sprinkles to match your theme!
10. Serve & enjoy.
This slideshow requires JavaScript.
With just a few simple ingredients, you can have a delicious treat in under 30 minutes!
Looking for more flag-inspired fun? Don't miss these posts:
10 Simple Flag Crafts & Activities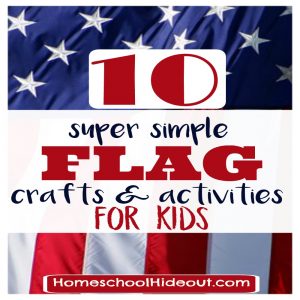 4th of July Crafts
Famous Americans Charades Game for Kids
And don't miss this list of fun games to play in the pool this summer!