Roadtrips can be long and boring. It's not hard to figure out why the kids keep asking "Are we there yet?" but it does get old rather quickly. This summer, we are taking a cross-country trip along historic Route 66 and I know we'll be desperate to keep all of the kids entertained. In an effort to make our road trip as painless as possible, I started preparing months in advance. Today, I'm sharing my road trip secret with you!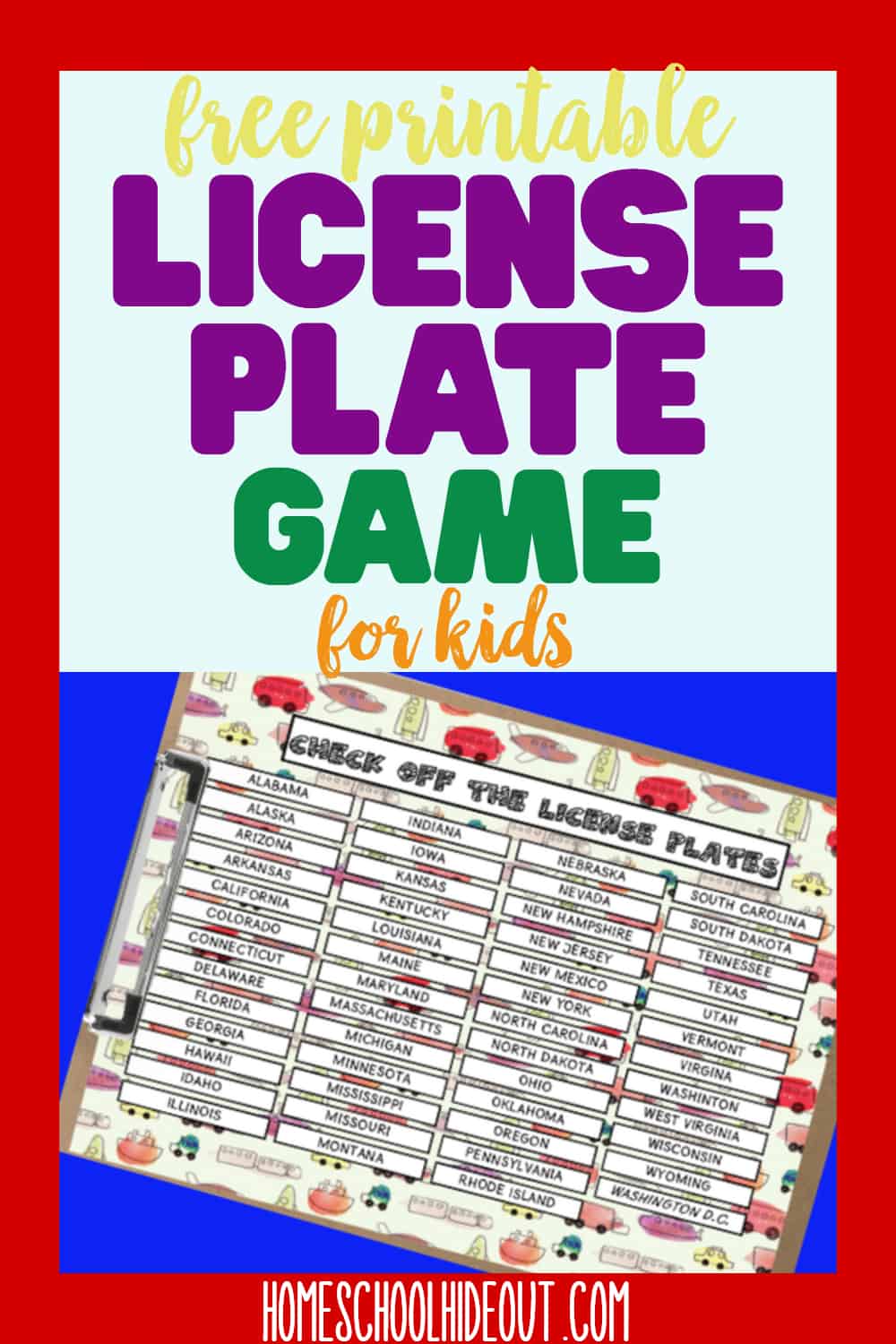 If you're looking for a fun game to play in the car, look no further! This free printable license plate game is the answer to your problems. All you need to do is sign up for our weekly newsletter, grab your own copy of the game, print it out and grab it before you head to the car. Easy-peasy lemon squeezy.
Get the Most Out of Your License Plate Game
Get Thick:
Thicker paper will make this game last a little bit longer, while being beat up in the backseat of your car. Simply opt to print your game on cardstock instead of paper and it should last until you reach your destination.
Laminate:
If you plan on going on more road trips in the future, it might pay you to laminate your license plate game. It'll last for years, even with kiddos handling it as rough as they do.
Use It For Other Things:
If you opt to laminate your license plate game, be sure to utilize the back of your page as well! Flip it over and you can play hangman, tic tac toe or just use the blank space to draw. When you're done, simply wipe away your artwork and begin again.
Keep It Handy:
Use metal rings to keep your license plate game handy. Then you can hang it from the back of headrests or other area of the car that will make it easy to reach.
Make Your Road Trip Unforgettable:
Check out these yummy snacks that are PERFECT for eating in the car!