Slime.
Whether you love it or hate it, you're likely going to be hearing about it for the next year or so. Kids have fallen in love with making it, playing with it and sharing it with their friends. So, unfortunately, moms everywhere might as well get used to it because it isn't going anywhere anytime soon.
Instead of spending time hating the mess being created in the kitchen, embrace it and hand your kiddos a foolproof recipe. The perfect place to start is our pom pom slime recipe!
Pom Pom Slime Supplies:
1 5 oz container clear glue

1 cup hot water

⅓ tsp borax

¼ cup room temperature water
This slideshow requires JavaScript.
Pom Pom Slime Instructions:
In a container, pour 1 cup of hot water.

Add ⅓ tsp of borax and mix well.

In a second bowl or container, fill with ¼ cup room temperature water.

Squeeze an entire bottle (5 oz) of clear glue.

Pour in your pom poms!

If you want to use glitter you can add some. Mix well.

Pour your entire water/glue bowl into the first bowl of borax and water. You will immediately see the slime begin to form.

Let it sit for about 30 seconds to a minute and wipe out your empty bowl.

Pick up your slime from the water and borax solution and transfer it to your empty bowl. It will be sticky at first! That's ok! Knead it and it will thicken up and finish forming. If your slime is still way too sticky, splash a bit of the borax water on it and continue to knead. At first your slime will appear a bit cloudy but it will clear up once you begin to play with it.

Store in an airtight container.
Don't miss this! Host your own Slime Party on a budget!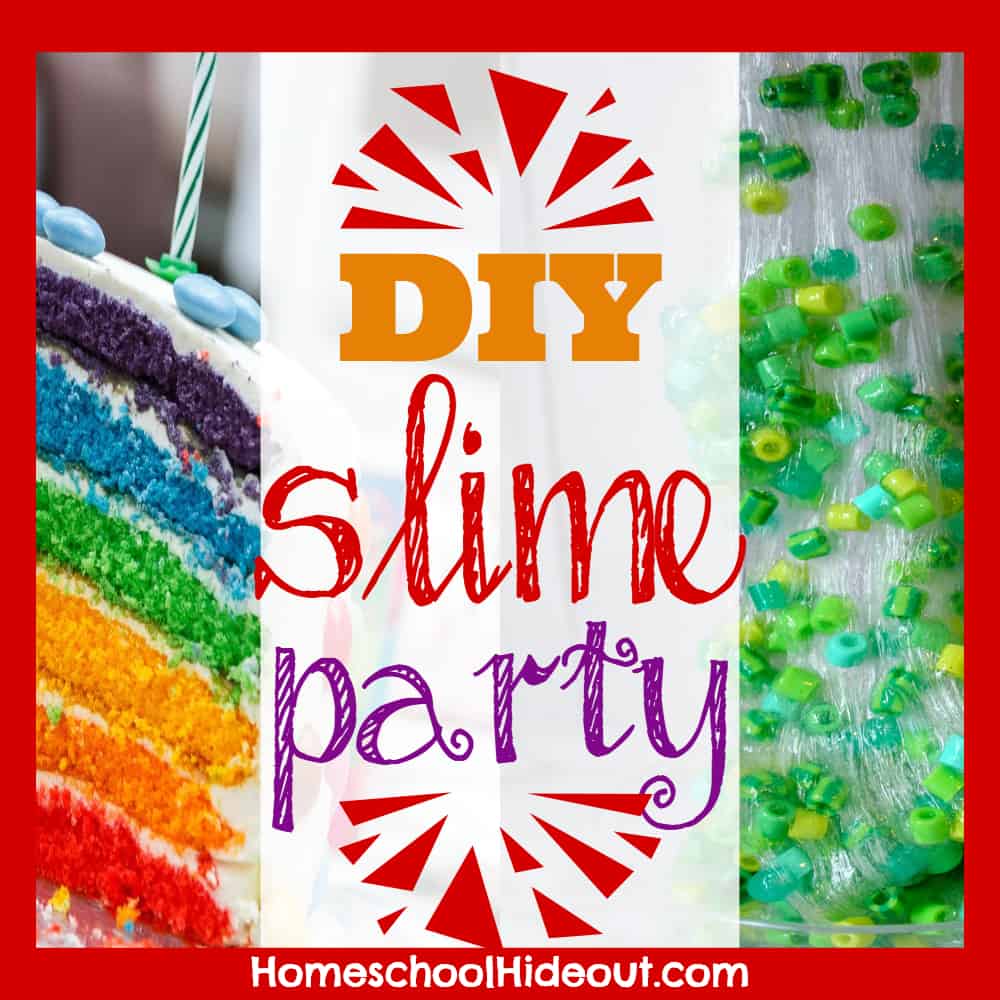 Looking for more tried-and-true slime recipes that will keep you kitchen clean and save your sanity?
Check out these fun slime recipes!
Make it even more simple with a DIY slime kit!