Online shopping has taken the world by storm but for many of us penny-pinchers, it can be harder to save money online than it is in stores. While we used to stockpile and coupon like crazy, you can't do that so simply when you're relying on online stores only. But there are ways to save money on Amazon and other popular shopping sites.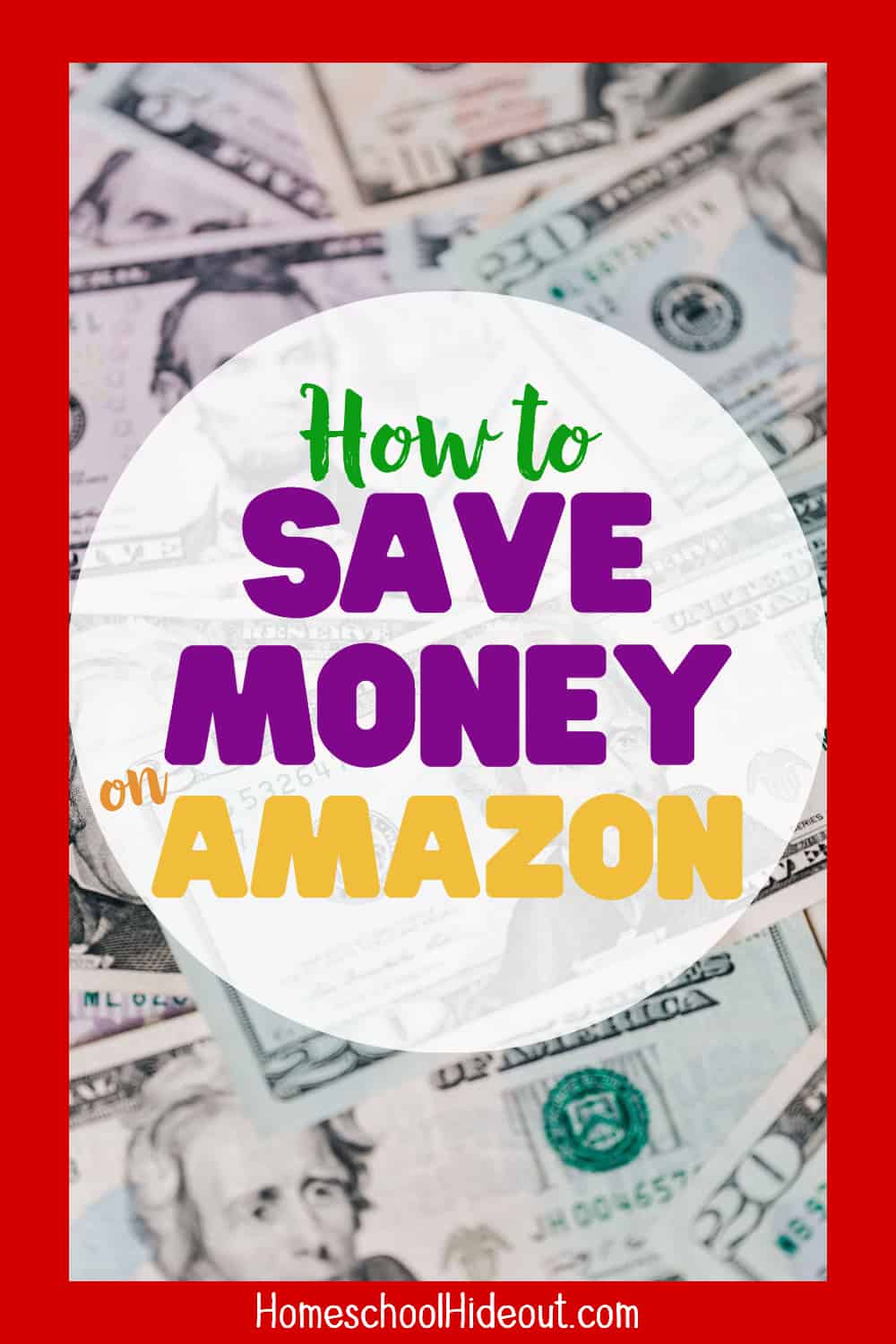 How to Save Money on Amazon
Subscribe & Save:
Setting my home products on auto-ship is probably one of my very favorite things about shopping on Amazon. No longer do I need to worry about running out of toothpaste. Whether it's paper towels, vitamins or batteries, you can have your items shipped right to your house when needed.
My favorite part of Amazon's "Subscribe & Save" service is that I can see how often other families subscribe. I had no idea how often we would need Q-Tips shipped to us but it showed me exactly how often most people subscribe.
When you use the "Subscribe & Save," you can expect to save up to 15% on each item.
Shop Smart:
Many times, you can find items on Amazon at clearance prices, just like in physical stores. You can still take advantage of end-of-season prices by doing a little research. For instance, you can usually grab tents for much cheaper in November and December than you can in May or June.
Think about the things you need to purchase this year and don't wait until you need the item to buy it! Sometimes you can save quite a bit by shopping after the season.
A few "after-season" items that will help you save money on Amazon:
Christmas trees
Heavy coat
Pool floaties and toys
Camping gear
Halloween costumes
Flower pots, water hoses, garden supplies
Use Slickdeals:
If you aren't using Slickdeals, you are really missing out! It's the simplest and most effecient way to save money on Amazon with very little effort!
All you need to do is head to Slickdeals.net and check out the thousands of Amazon coupons they offer. You can save up to 70% off select items and save up to $70! Between their deals, coupons, promo codes and discounts, you're sure to find a deal on the item you need.
But there's more to Slickdeals than saving money on Amazon. You can also set up alerts that let you know when an item you're shopping for goes on sale!
It's super easy to use Slickdeals. They have a user-friendly app and an extension for your browser.
Check the Daily Deals:
Amazon offers new deals each and every day. They are a quick and easy way to find random items that you want for a fraction of the price! Items are priced up to 70% off original prices.
Some of my favorite things to find on Daily Deals include:
Carseats
Clothes
Electronics
Food
Holiday Decor
Sunglasses
Toys
Photography Gear
Shop Around:
The truth is, I've started to rely on Amazon to help me save money so much that I forget to shop around. Because of the amazing deals that can be found on Amazon, other sites have had to up their game, as well.
WalMart.com currently offers free 2-day shipping on any order, no matter how big or small.
eBay sellers often offer free and fast shipping.
Kohl's offers Kohl's Cash that allows you to earn free "money" to use toward your next purchase at their store.
While it's easy to save money on Amazon, it's still smart to shop around! And best of all, Slickdeals also offers coupons, discounts and promos for these sites, as well.
If you're trying to save money on Amazon, try a few of our tips and tricks and see just how much money you can save today!
What's your favorite way to save money on Amazon?