We've all been there: it's rainy and cold outside and no one wants to go outside. Yet the kids are bouncing off the walls and they obviously need to burn some of their energy! Heading to the park isn't an option and you've exhausted all of your ideas so what can you do? If you're looking for easy homeschool PE ideas that kids will ACTUALLY enjoy, we've got you covered!
With free printables, lists of motivational YouTube channels and more, you've landed in the right spot!
Check out our favorite homeschool PE ideas: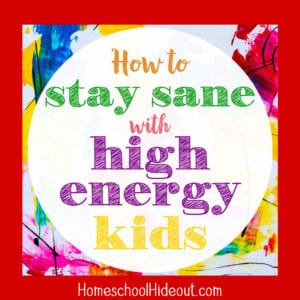 This fun post has loads of ideas for fun ways to incorporate exercise into your homeschool day. It even includes a fun game that only requires a dice and our FREE printable!
---
If you're looking for simple exercises for your homeschool PE that require no equipment and no real skills, this is the post for you! We've even included a super fun printable that you can use to help your kiddos work on their spelling or to spell their names. Each letter is assigned a simple exercise, making it fun to move! For instance, with my name being Tiffany, I would have to do 20 second wall sits, butt kicks, run in place for 20 seconds, run in place for 20 seconds, 10 jumping jacks, 10 arm circles and 10 leg kicks!
---
Don't want to invest in home workouts that will bore you kids in just a few days? Why not check out some of YouTube's top exercise videos for kids? Some are fun, some are more intense but all will motivate you and your kiddos to get your body moving!
---
If you haven't already subscribed to our weekly newsletter, what the heck are you waiting for!?! 😉 Sign up today and get instant access to the free "EXERCISE" printables on this page, plus so much more!
If you're already a subscriber, you can download these printables in our exclusive subscriber library, using the password at the bottom of our weekly newsletters.