Homeschool Hideout's Most Popular Posts of 2016
It's hard to believe that 2016 will be coming to an end in just a few short days. With such a fun-filled year under our belts, we wanted to look back at some of our most popular posts of 2016.
This year was full of good posts, from the heart-felt parenting tips to the exciting hands-on learning we shared. Our readers have spoken and we've narrowed it down to only the top 10 posts!
So, without further ado, Homeschool Hideout's most popular posts of 2016…
10. Our 2016-2017 Curriculum Choices– It's no wonder that this one made the list of 10 most popular posts. After all, looking through other people's curriculum choices not only gives you ideas, but often helps you discover the perfect curriculum for your own family. This year, with a 7th grader and a 3rd grader in the house, we are hanging on to the last years of being able to do school together. Soon, my oldest will need more challenging curriculums to suit her.
9. 10 Things I've Learned Using Sarah Brown's DIY Homeschool Journal– When I finally gave in and said we needed a break, the DIY Homeschool Journals from The Thinking Tree were exactly what we needed. We'd had a crazy couple of months and my kids were pretty torn up about a family death. It seemed impossible (and pointless) to force them into hours of school work each day. They were hurt and needed some down time to recover. When we gave Sarah Brown's jounals a shot, they literally changed our homeschool. They were exactly what we needed at that point in our life. I'm so thankful we have them to fall back on when life gets too crazy and we need a change. If you haven't tried the DIY Homeschool Journals, do it. I can't recommend them enough.
8. 5 Must-Try Activities While You're Deschooling– I was thrilled to find this post was so well received. I had heard all about deschooling in the months leading up to the transition from public to homeschooling. Everyone talked about it and made it sound so important. Yet, I was afraid of falling behind right out of the gate, so we skipped it. We didn't deschool and it eventually showed. About 6 months into homeschooling, I knew we had made a mistake. So, I set out to find exactly what I needed to do to deschool my kids. We took some time off and really just learned through living life. By the time we were ready to start school again, I realized the importance of this step. It's crucial to the success in your homeschool. It is a simple idea that can change the attitudes and atmosphere of your homeschool.
7. 10 Awesomely Fun Pippi Longstocking Activities– If your kids are anything like mine, they loved the silly tales of the great Pippi Longstocking. From her crazy cleaning routines to her hilarious animal friends, this book is full of laughs. My kids just couldn't get enough of it and it ended all too quickly. To enjoy the book even more, we created this kooky list of 10 activities to make your kids smile even more!
6. Teaching Textbooks on a Budget– This post was super popular around back-to-school time, while everyone was trying to decide whether their sanity is really worth the huge price tag of Teaching Textbooks. While a few readers thought it was misleading to say we use Teaching Textbooks for under $50 a year, others couldn't thank me enough for the visual of how much we really spend on math each year. (In fact, after I wrote this post, I bought Teaching Textbooks 5 for $30 and Teaching Textbooks 6 for $20 on my local Facebook Buy-Sell-Trade group! There's no doubt I'll be making money when we finish with those sets!!!)
5. First Day of School Printables- This year, we started creating free printables to off to our readers as a token of our appreciation. We never dreamed so many people would fall in love with our First Day of School printables! We offered two completely different sets of printables to use on your first day of school but these were far and away the readers' favorite! The bright colors and fun fonts make them perfect for all ages.
4. 10 Ways to Make Your Kids Feel Special- If there is one thing I love, it's when my kids eyes light up. They show me, in that instant, that I've made their day, showered them with love or made them feel important. Unfortunatly, life sometimes gets in the ways and we forget how to really connect with our kids. This post is full of simple ideas, that cost nothing, but make your kiddos feel like a million bucks.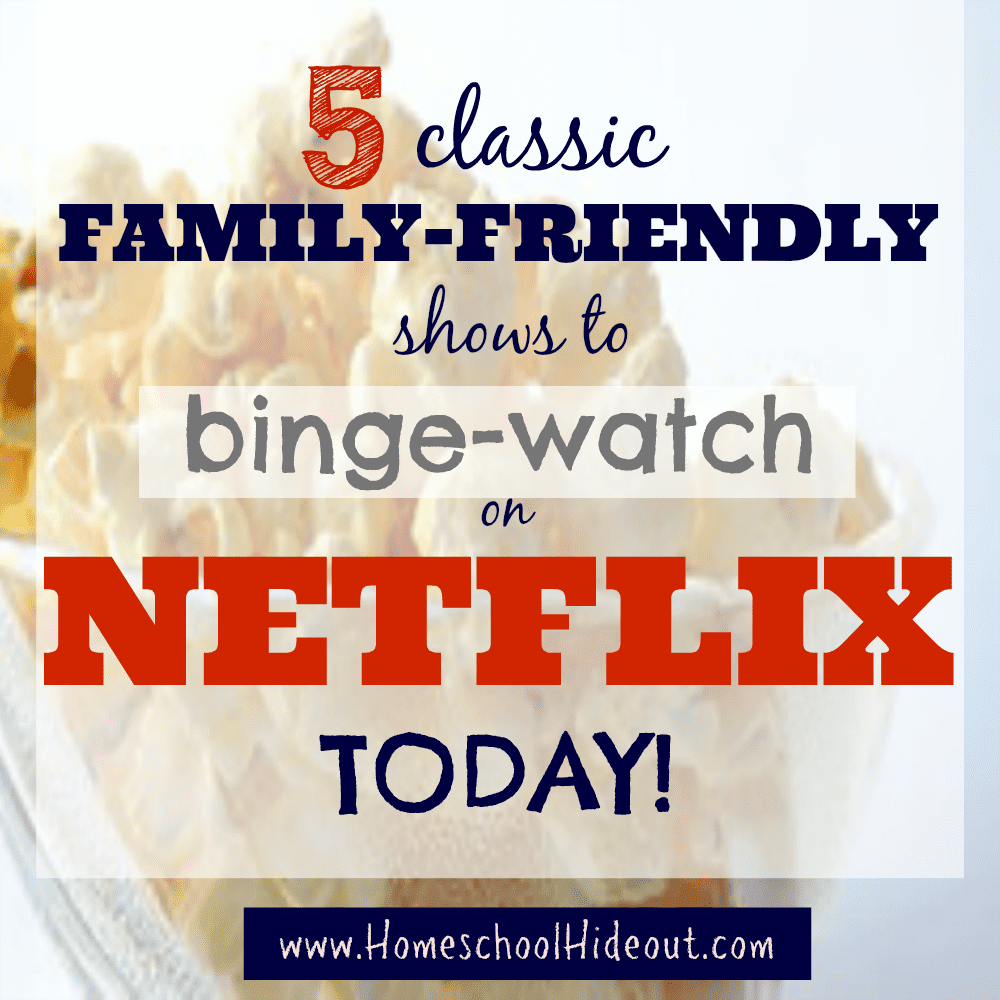 3. 5 Classic Family Shows on Netflix– My first viral post was "15 Educational Shows to Stream on Netflix" in 2015. I had so many readers asking for updated lists of shows that I couldn't stop there. After coming up with a list of the top educational shows, I went ahead and wrote this post, along with the Top 10 PG Shows to Stream on Netflix.
2. 100 Educational Shows to Stream on Netflix- This was such a fun post to put together and my readers absolutely loved it. I knew the bitter cold months ahead would result in more indoor play and wanted other homeschoolers to have a HUGE list of resources to fall back on. Sick days, snow days and winter break are no longer spent searching for child-friendly shows to watch. Instead, add this entire list to your Netflix watch-list so they'll always be front and center for your kids to choose from!
And our readers' absolute very favorite post from 2016???
1. FREE Printable Daily Notebook– This printable notebook has been a HUGE hit! It can literally make morning time a piece of cake when kids are excited to dive into their schoolwork. With over 30 pages of fun to choose from, kids love the simplicity of this notebook while parents drool over the price tag. You really just can't beat FREE! It covers everything: sign language, the Pledge of Allegiance, the continents and so much more! (If you haven't signed up to receive it yet, you can get it sent directly to your Inbox by signing up for our weekly newsletter!)
---
There you have it, folks! The top 10 most popular posts of 2016 from Homeschool Hideout!
Here's to hoping that 2017 has just as many helpful and fun-filled posts as 2016!
For more of the best posts of 2016, head over to iHomeschool Network!