Having about 20 chickens means that we get a lot of fresh eggs. Yet only 2 people in our family will eat eggs. That means we take some sort of egg dish to every potluck dinner we attend. 😉
National Deviled Egg Day is celebrated each year on November 2nd.
In celebration, we've rounded up the very best-kept secrets to the perfect deviled egg.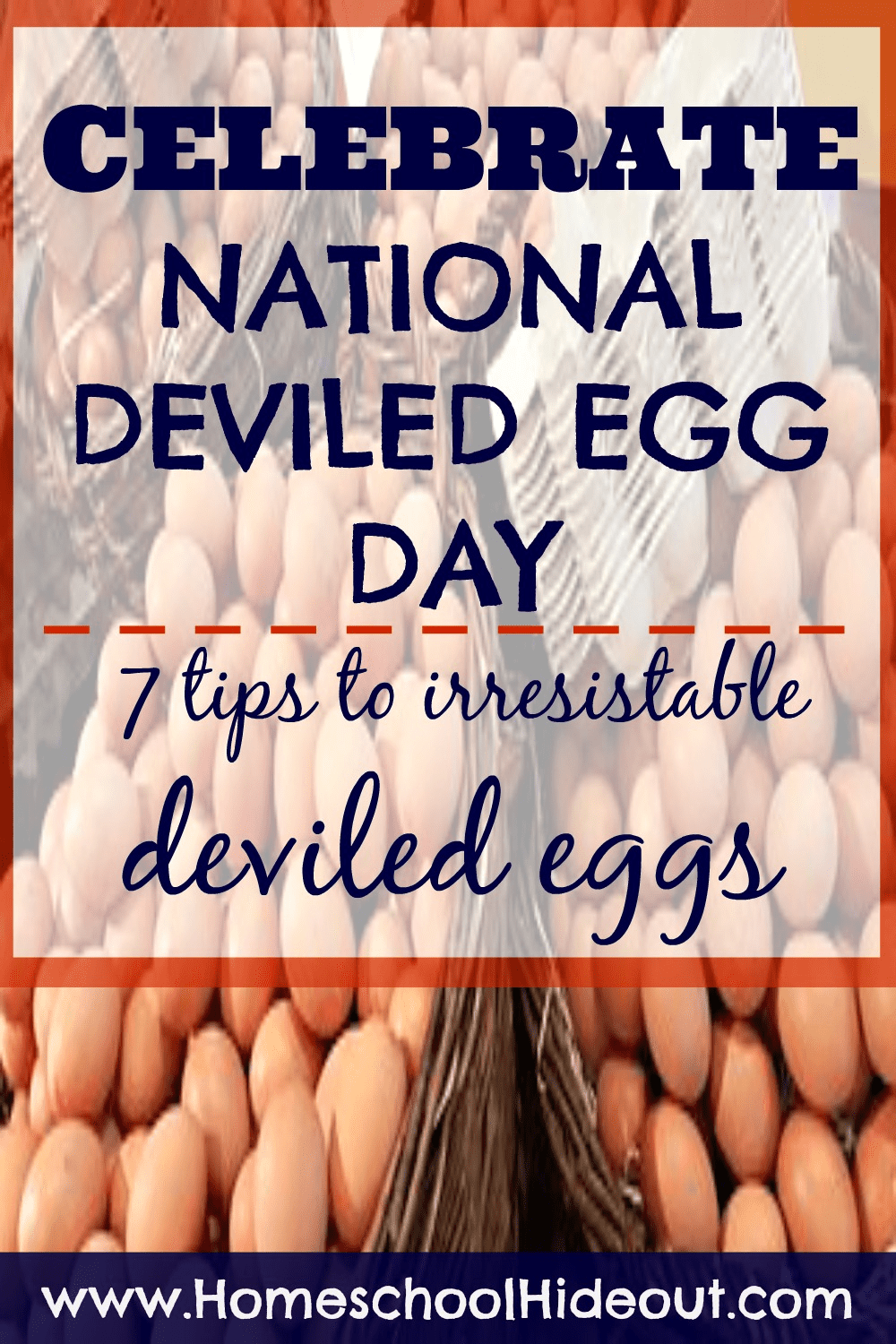 Turn Your Eggs: Turn your egg carton on it's side about a day before you decide to make deviled eggs. This will make the yolk move to the center and the deviled egg will have a beautiful egg white around the entire deviled egg. Be sure you don't turn your eggs too early or the yolk will just move to the other side of the egg. It's best to turn your eggs 24 hours before you cook them.
Steam Them: Steam your eggs instead of boiling them. This is especially helpful when using farm fresh eggs. Fresh eggs are harder to peel, but when they are steamed, the shells slide right off. Easy-Peasy!
Salt Water is Best: Add a pinch of salt to your water. This also helps the shells slide off without force. If you use salt water when steaming your eggs, the shells will slide off like a glove. Don't have salt? You can also use baking soda for the same effect.
Ice, Ice Baby: Give your eggs an ice bath, immediately after steaming. By tossing them in an ice bath immediately, you avoid the greenish-brown yolks that make deviled eggs unappealing.
Crack It Right: Once you're ready to crack the eggs, start with the larger end. Gently crack it first, then turn it on its side and roll it, gently crushing the shell. The reason you crack the large bottom first is to because the air sac is located here. By breaking it, it releases air into the rest of the egg, making the shell easier to separate from the egg.
Change It Up: Mix up your recipes! So many people use the same basic ingredients: Miracle Whip, mustard, dill relish, a bit of salt and pepper and a pinch of crushed red pepper. Instead of the same ol' eggs, add some fun to it! Try adding in some dry ranch seasoning, chopped bacon and some shredded parmesan cheese. Talk about delish!!!
Scoop Up Some Pretty: Use a melon baller to scoop your filling back into your eggs. This makes things a lot less messy and saves you from having to use a piping bag to get pretty deviled eggs. Not to mention, clean up is a breeze!
Celebrate National Deviled Egg Day by trying a new recipe in place of your go-to ingredients!
What is YOUR favorite addition to a basic deviled egg recipe?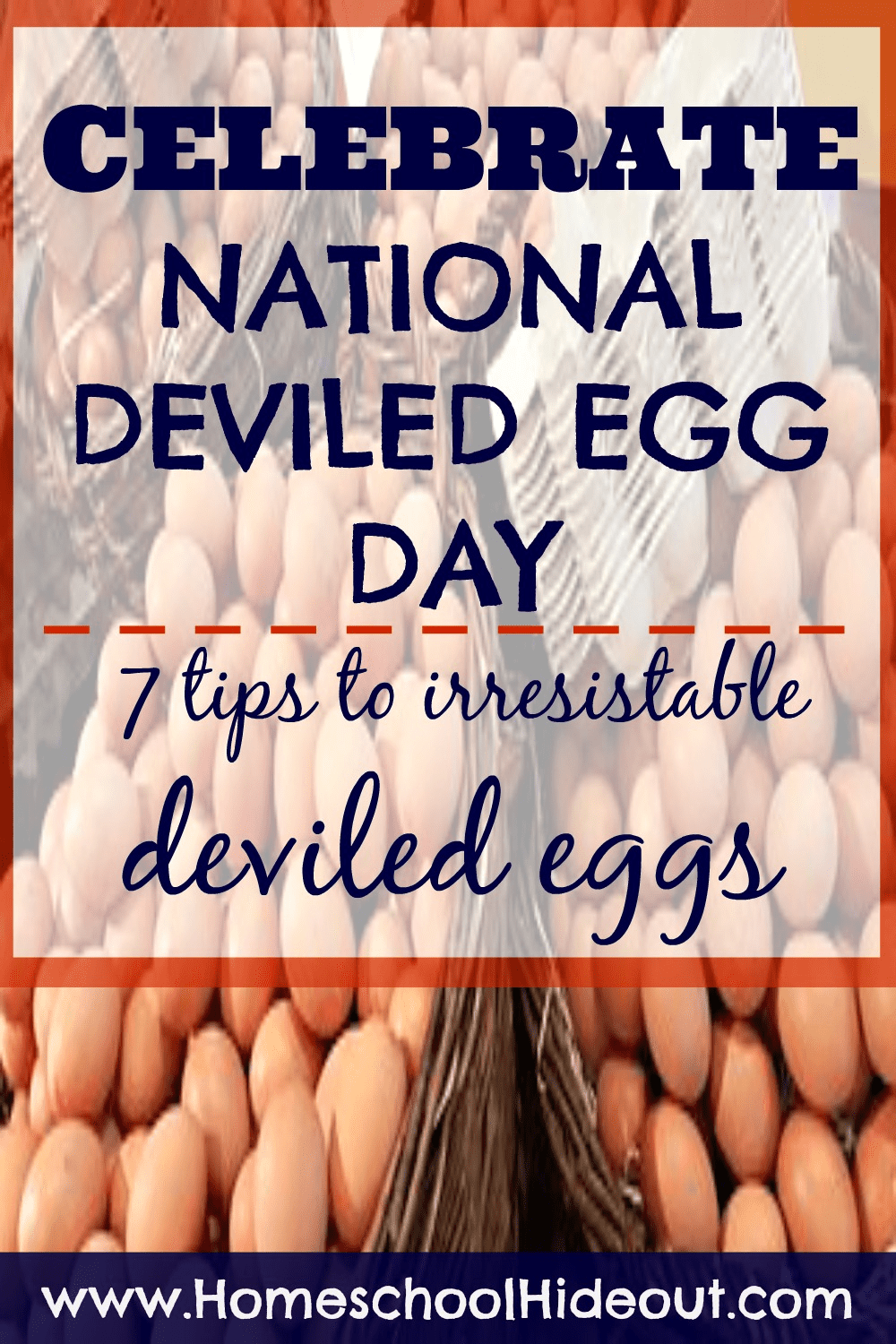 Don't miss these other EGG-inspired posts!