Every parent wants their child to study well in the future to get good grades, high-quality education, and a well-paid job. Actually, helping your children to learn new things better and preventing them from becoming unemployed professors is easier than you might think. Little changes in their lives make a huge difference! It can be as simple as swapping watching Spongebob for a more educational cartoons!
How frequently do you think that your child should spend less time with a TV-set (We love using a corner TV mount,) computer, or tablet you gave them? It is not obligatory to take their favorite gadgets away from them entirely to direct their mind towards exploring the world around. All that is needed from you is to show your kids what the right content is.
What is the kind of content that children like to consume the most? Obviously, their favorite shows on the Internet or TV are cartoons. So, below you'll see the list of "right" cartoons. They will not only let your kids have a lot of fun but also discover the world and explain the reality to them.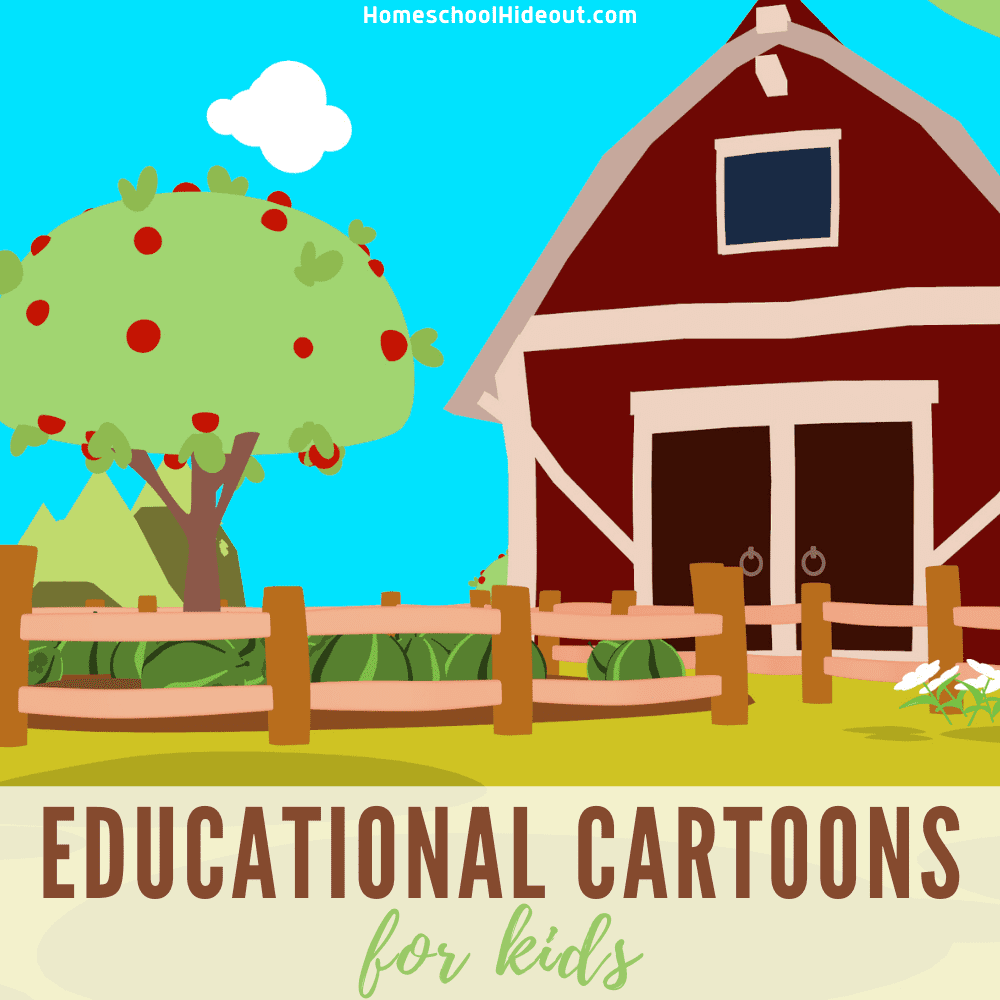 Educational Cartoons for Kids
Tinga Tinga Tales
Tinga Tinga Tales is a British-Kenyan cartoon series launched in 2010. Every episode tells kids about African legends, tales, and myths. Additionally, there your child can find out more about animals living in different places on that hot continent.
Would your kid be interested in finding out why crocodiles are looking like logs? Why does a hippo have no fur? Why is a giraffe's neck so long? If you answered "yes", then Tinga Tinga Tales is a suitable cartoon to educate your kids! All the cartoon's episodes are publicly available for free.
SUPERWHY
Would you like to help your child learn how to read well? SUPERWHY is the perfect show for that. There, characters will assist your child with learning alphabets and improving their reading abilities. Additionally, this cartoon will improve your child's speech by expanding the vocabulary they use.
Mickey Mouse Clubhouse
This cartoon series by Disney definitely is among the most famous educational solutions for kids throughout the world. First launched in 2006, it lasted for over ten years on the TV and ended in 2016.
The interactive cartoon is aimed at kids who are 2+ years old mainly. However, younger children will get a lot of joy by watching the pack of animated heroes led by Mickey Mouse. Your child will learn how to dance and count, know basic geometric figures, explore a healthy lifestyle and exercising principles, and understand the importance of friendship.
Mostly, the story of each episode is a reference to some well-known tale, such as Snow White. Though, there are stories about astronauts and racers, for instance. As it was mentioned already, the series is interactive: heroes regularly ask their little viewers for help. That's how a kid learns to solve puzzles or memorizes useful things better.
Wild Kratts
In 2021, there are six seasons of this educational cartoon series by PBS Kids. Two friends exploring wildlife all over the world are central characters in Wild Kratts. They've been everywhere during more than 150 episodes of the show so far: in deserts and mountains, in the underwater world, in the air, etc.
The feature of this cartoon is simple but genuine: heroes get trapped in funny situations regularly to explain something to the viewer (a 7 to 10 years old kid). For example, they can turn into some animal to tell how it feels to live like that.
Wonder Pets
Ming Ming, Liney, and Tuck are Wonder Pets saving other creatures that would remain helpless otherwise. The story begins when they receive a call from an animal in trouble, so they leave on a quest to save it.
The show aims to show kids how important teamwork is, to teach them how to solve problems, and to explain how critical it is to assist someone who requires backup.
Adiboo Adventure: Inside the Human Body
The last cartoon series on the list is French. Adiboo, the hero of the show, has a device able to make them much smaller (up to the size of a microbe or bacteria). Using that gadget, Adiboo can travel through the human body to explore it and share a lot of educational information with the young audience.
Your child will find out why and how muscles grow, what the exact positions of internal body organs are, and many more. All episodes are available for free on YouTube.
These educational cartoons are best suited for children who are under 10 years old.
These were only six of many educational cartoons you can show your children. It is great to take care of a kid's development early, and choosing the right media content for them is an effective way to teach a child new things and let them get an amazing experience.
Maybe, if I had something like that in my childhood, there wouldn't be the need to read expert writing reviews when I became a student. By the way, if you are a studying parent requiring more time to spend with your child, I recommend you to check speedy paper reviews.
Don't miss these educational shows!
150+ Educational Shows on Netflix
100+ Educational Shows on Disney+
100 Educational Shows on Amazon Prime
150+ Educational YouTube Channels