Positive parenting makes life so much easier for parents and children. Small, positive changes to your parenting style make a huge difference. Follow these easy ideas to positive parenting and enjoy the difference it makes to your entire family life.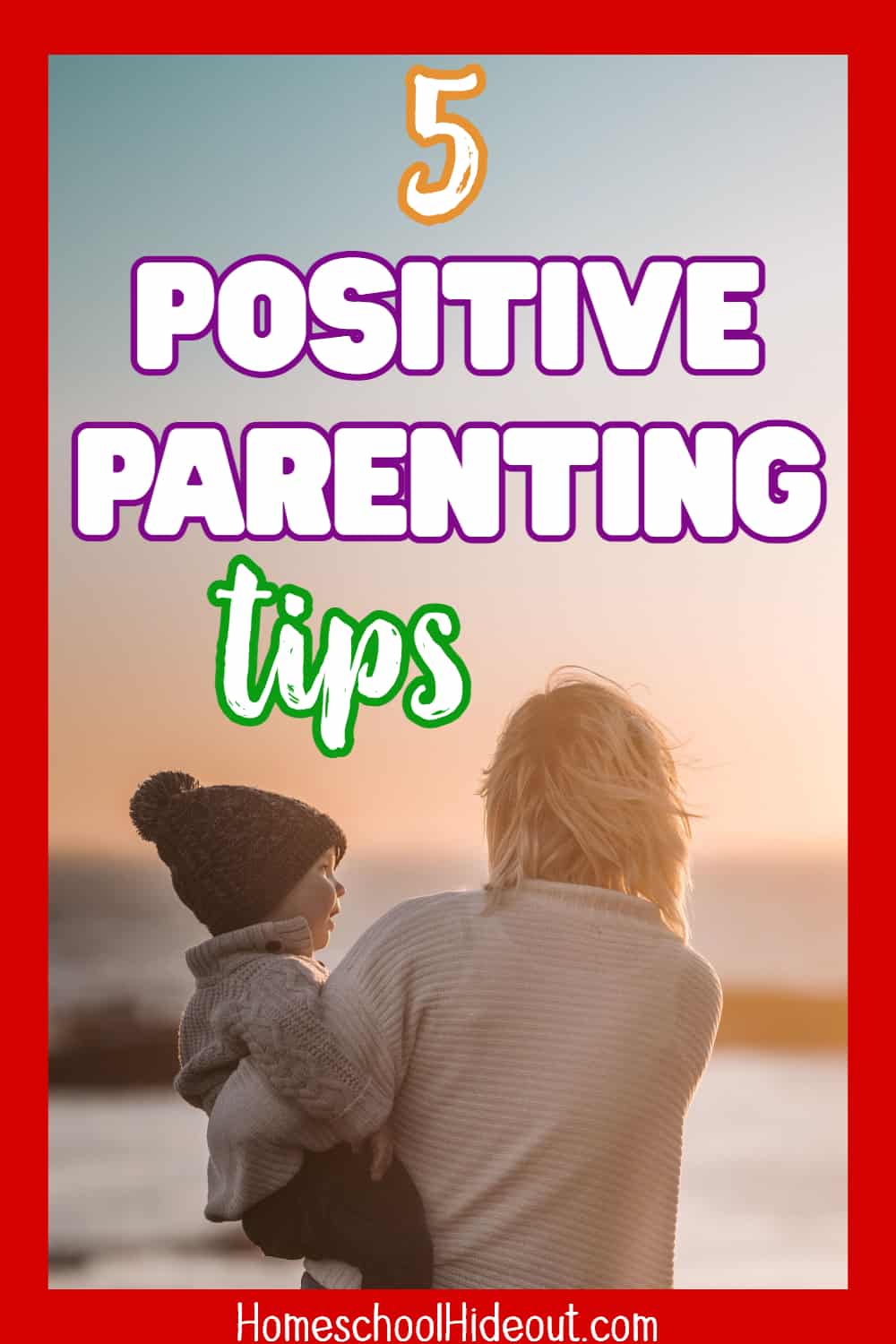 5 Easy Positive Parenting Ideas
You can't possibly be a perfect parent but it's easy to be a good one! Just add one or two ideas each day so that you gradually incorporate all of these ideas into your day to day family life.
Decide what you want:
All families are different, and what works for one family may not be the best way for another. Take time to decide what your core values are as a parent and within your family. These are the things that are most important to you.
They could be good manners, good study skills, having your children help around the home or care for other members of the family/pets, teaching your child the importance of good money management or how to be independent, etc. Make sure you know what you want and what's important to you so that you can make parenting decisions that support your core values.
Ask for what you want:
Now that you have decided what is important to you, let everybody else know and ask all family members for what you want. Give all other family members a chance to ask for what they want too. Take time to listen and talk and try to be flexible so that others' needs are met.
For example, your teenage daughter might say that she wants more freedom to spend time with friends, and maybe as a parent, you want her home at a certain time; you can try to work out a solution that fits both of your needs. Most parents find that when they talk openly about what is important to them and show the child/teenager respect for their needs, there is a natural solution that works for both. Once the need to push against parental control is removed, things get much easier.
Praise your child:
Make it genuine and make it often. We all like to be praised, and we all feel better and achieve more with regular praise. Be specific with your praise by saying things like "Great job with cleaning your bedroom. It looks so nice and tidy now." Or "Well done, those math questions seem quite difficult; you've done a fantastic job."
Look for the good stuff:
Make sure you look for the good things your child does and says. In this busy, busy world we live in, it's easy to notice when your child is misbehaving but completely misses the fact that he or she has beautifully behaved for the past three hours. When you focus on the behavior you like/want, you attract more of that behavior.
Give your time and be present:
Time is the most precious gift you can ever give your children. They love you, and more than anything in the world, they want you to spend time with them, and the key factor is to be there for your children. Five minutes of your time being completely present and completely focusing on your child is better than spending three hours with him but being distracted by anything and everything else. Let your children know that they are important to you.
"The best thing to spend on your child is time" ~ Louise Hart.
Parenting is hard but when you approach each day with positive parenting tactics, it can make life so much easier on everyone in the family! Open the lines of communication, spend time together and enjoy being present with your kids!