This post may contain affiliate links. Read the full disclosure for more information.
You guys. Next year my daughter will be in 9th grade. Do you know what that means? Yep. High School.
As a relaxed homeschooler who teeters on the verge of unschooling, the idea of earning credits and completing an entire curriculum has me shaking in my boots. Long gone are my days of "winging it" and letting the weeks slip by without touching our curriculum. Now, I must keep track of credits and plan ahead to ensure my daughter completes everything needed in order to attend college.
When I sat my daughter down and started discussing which classes she'd take, she had only one request: a creative writing curriculum.
As a blogger, I've always loved writing, so I was giddy at her request. But even after all of the creative writing classes I've taken, I still don't really know how to teach creative writing. So I set out to find a curriculum that would take the guesswork out of it.
This post is sponsored by WriteShop. I received the products for free & was compensated for my time. All opinions are 100% my own.
Going from relaxed homeschoolers to "semi-strict, gotta-get-this-done homeschoolers" is a huge change. My daughter isn't the only one who is struggling with the thought of it. I knew there were several creative writing curriculum options on the market and I hoped and prayed that one of them would help us with the transition.
I had a few things that I really wanted included in our creative writing curriculum and I wasn't willing to budge on them.
We didn't want a dry and boring curriculum that would make my daughter despise writing.
I wanted something that brought her out of her shell and helped her feel more confident in her writing.
There were dreams of a curriculum that didn't require me to spend hours prepping and teaching. It needed to take out all the guesswork and clearly lay out all expectations for her.
I still needed flexibility, as my other kids are still relaxed, almost-unschoolers. A rigorous schedule would interfere in life's natural learning process.
Lucky for me, I found all of these things wrapped up in WriteShop I.
A Creative Writing Curriculum That Sparks Imagination
With WriteShop I, we opted to take the 2 year path so we could enjoy some flexibility in our writing. Each lesson takes 2 weeks to complete so there's no need to rush through the information. Each concept is presented and built upon until the idea becomes second natural to the student.
In each lesson, kids will work through a series of hands-on activities to help them thoroughly understand each concept:

Pre-Writing Activity:
Activities that are designed to build skills, help kids understand the introduced concepts and help them feel more comfortable with new ideas.
Brainstorm & Write a Practice Paragraph:
Students will brainstorm for the upcoming assignment and construct a practice paragraph.
Jot Down a Sloppy Copy:
The sloppy copy is a great way to help kids focus on getting their pencil on paper and not worry about grammar, spelling and other details. They organize their ideas into paragraphs and add more details and information.
First Revision:
Give the kids a chance to edit their own work before you dive into it. This will put the responsibility back on the writer to find and correct mistakes.
Teacher/Parenting Edit:
Using the Teacher Checklist, editing writing has never been so easy! Simply go through the steps and make suggestions as the list suggests. You want in on a secret? Us mamas don't have to be a word-lover to be able to edit your child's papers. You just need the perfect creative writing curriculum. (Hint: this is it!!!)
WriteShop also stole my heart when I found the "Addressing Errors Lesson by Lesson" section of my teacher's manual. WOWZA! It addresses every single issue I've ever came across and it offers solutions to help your child become a better writer.
Final Draft:
Students will create a final draft based on the edits and suggestions of the teacher. They'll learn new concepts and key points to becoming a better essay writer through each lesson. They'll even be proud to show off their compositions!
Teaching with a Creative Writing Curriculum that Covers It All
If you're anything like me, you are struggling to find the perfect creative writing curriculum. But teaching creative writing doesn't have to be scary or hard. I kid you not when I say that WriteShop has outdone themselves.
I've seen plenty of curriculum and I've never laid eyes on a Teacher's Manual that covers everything as completely and thoroughly as WriteShop has done. The sections it covers takes the guesswork out of teaching and editing your students' work. Each section is neatly organized and streamlined with only the most vital information.
Sections include: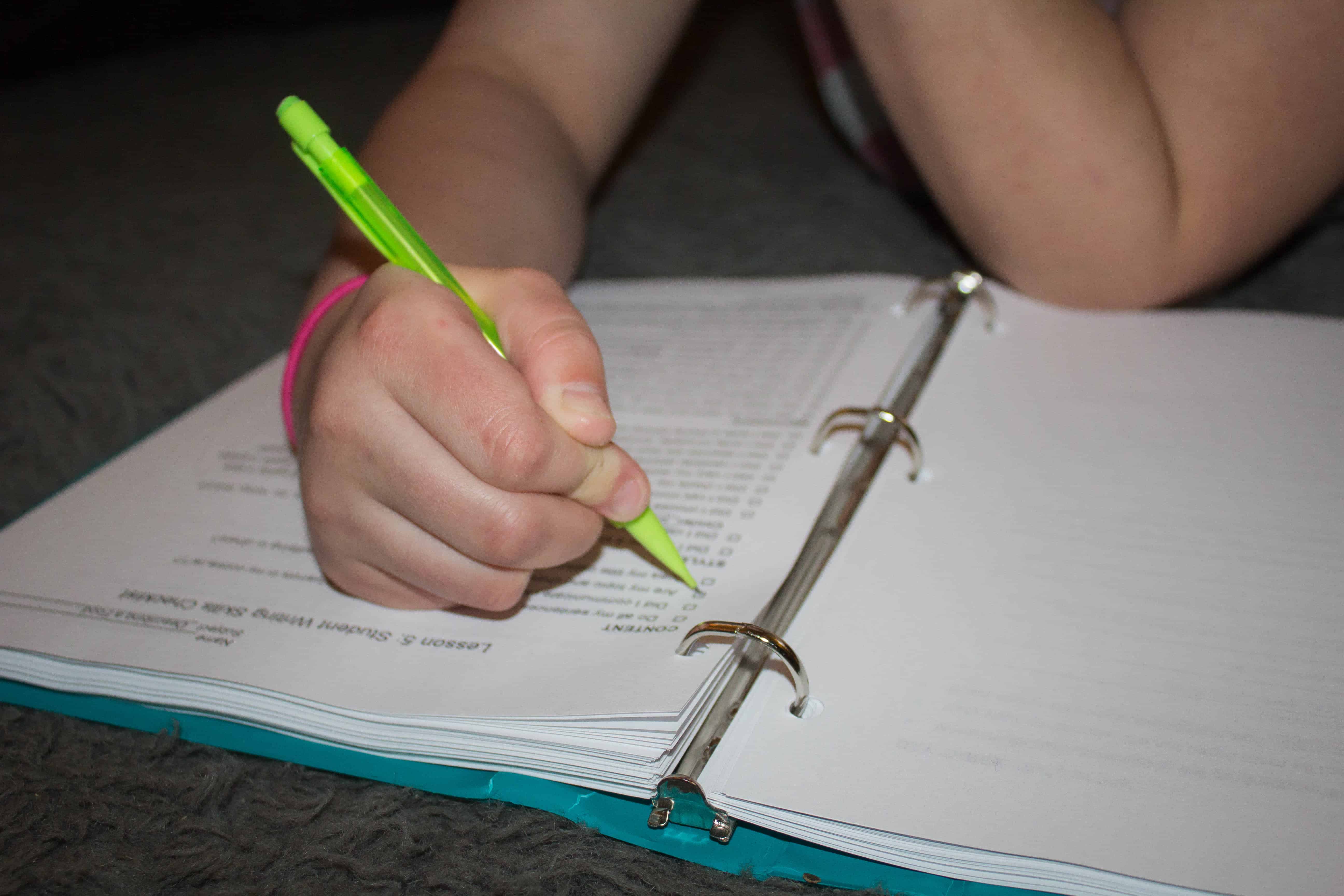 An Introduction
Lesson Plans
Editing & Evaluating
Positive & Encouraging Comments
Addressing Errors Lesson by Lesson
Common Problems of Mechanics
Student Writing Samples
Skill Builder Keys
Pre-Writing & Lesson Activity Keys
Appendix A: Handy References
Appendix B: Supplemental Activities
Seriously! Have you ever seen anything so thorough? I love the fact that the folks at WriteShop want to make sure ALL of the bases are covered. They've thought of the issues I've faced, long before I've faced them. And even better, they're ready and waiting with a solution right at my fingertips!
If you're looking for a comprehensive creative writing curriculum that won't break the bank, you do NOT want to miss WriteShop! Down to the last details, they've gone above and beyond to make it easier for you and your child to fall in love for writing.
PIN IT!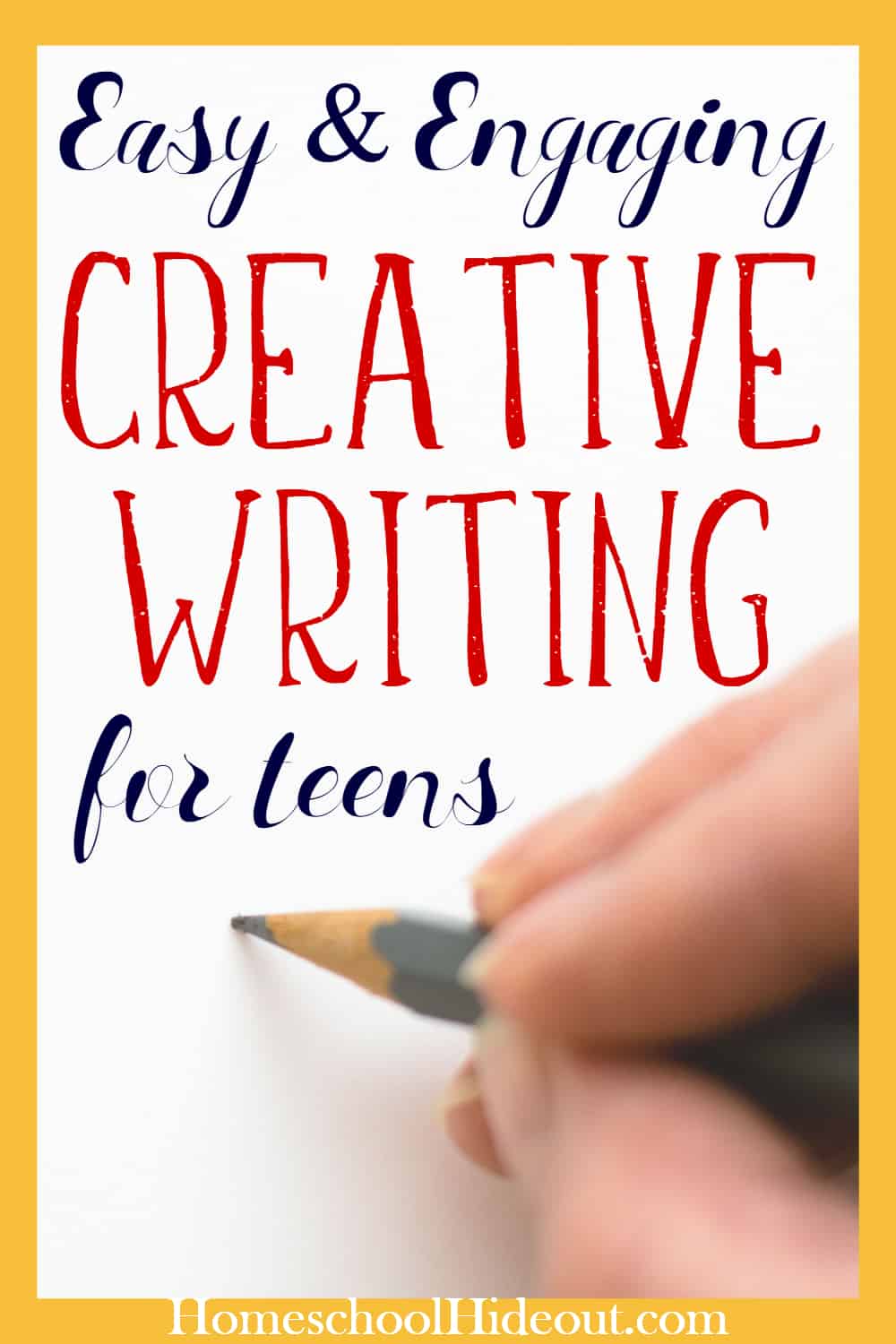 Want More From WriteShop?
You don't want to miss this bundle! It includes a total of 480 writing and essay prompts to inspire both elementary and teen students for an entire calendar year! You get two different products with a total value of $7.00.
Print the prompts in your choice of three formats: calendars, cards, or strips. Only available for a limited time.
Grab their "Journal All Year!" Elementary Writing Prompt Calendar
Scoop up the "Journal All Year!" Teen Writing Prompt Calendar
Get Social with WriteShop!