Running your own business can give you the ultimate freedom over your work life balance. This is especially important if you also homeschool your children.
The beauty of setting up your own business is that you can do it from the comfort of your own home.
And you won't be alone. Studies have found that around 50% of small businesses are home based, meaning that more and more, parents have the opportunity to pursue their passions and share their great ideas with the world.
Have a dream that you want to turn into a reality? There are just three essential tips you should remember when setting up your own business from home.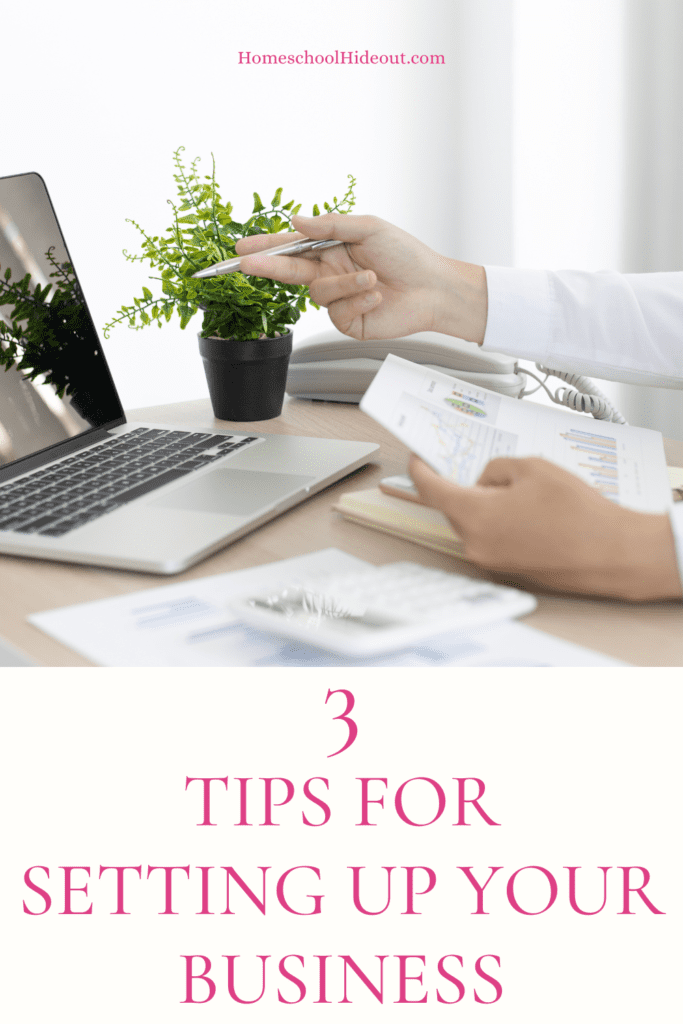 3 Tips for Setting up Your Own Business
Protect Your Family Time
Setting up your own business can be a time consuming project, so protecting your family time is essential.
Setting dedicated work hours will mean that you can preserve those precious hours with your little ones. When you're your own boss, you have the flexibility to choose the hours that best suit the needs of your family.
Try to set out a work space in your home. You could have an office or repurpose a bedroom or garage. This will allow you to have greater control over your work/life balance.
Juggling your many commitments as a working parent can be a challenge, but with a little determination, there's no reason you can't run a successful business while still being a devoted parent.
Know How to Market
Without marketing, you won't be able to get your business in front of potential customers. Marketing takes many forms, but in this increasingly online age, digital marketing is leading the charge.
Whether you're after a long-term strategy of SEO, or the quick results you'll get with PPC, managing your marketing can be a challenge if you're not experienced in the field.
Luckily, help is out there if you need it. If you're after a skilled digital marketing agency in London, then consider utilising the services of Maratopia. With the assistance of professionals, you can build your brand identity and ensure your business climbs those Google rankings.
Furthermore, if you want to market your brand yet lack resources, you can reduce the cost of professional and marketing fees. You can find shelving for retailers to properly organize, showcase your products, and highlight and promote certain items over others to attract your customer's attention and foot traffic to your area.
Outsource When You Need To
One of the best things you can realise when starting your own business, is that you don't have to do everything yourself.
No one is good at everything, so outsourcing tasks that aren't your forte will not only free up your time but will help to ensure that they're carried out to the highest standard.
If you need to outsource activities, consider utilising platforms such as Upwork, this way you'll be able to connect with freelancers in a wide variety of fields to aid in any aspect of your business you need assistance with.
Have you set up a home business of your very own? Share the tips that helped you grow your brand into a success on our Facebook page!