Kids love crafts and hobbies, and they can be fun for the whole family. They are very creative, and many crafts can help them develop their fine motor skills and coordination. Kids love to show off their creations, and they may develop talent and become really skilled at one of their hobbies. Take a look at the following easy to learn crafts and hobbies for kids.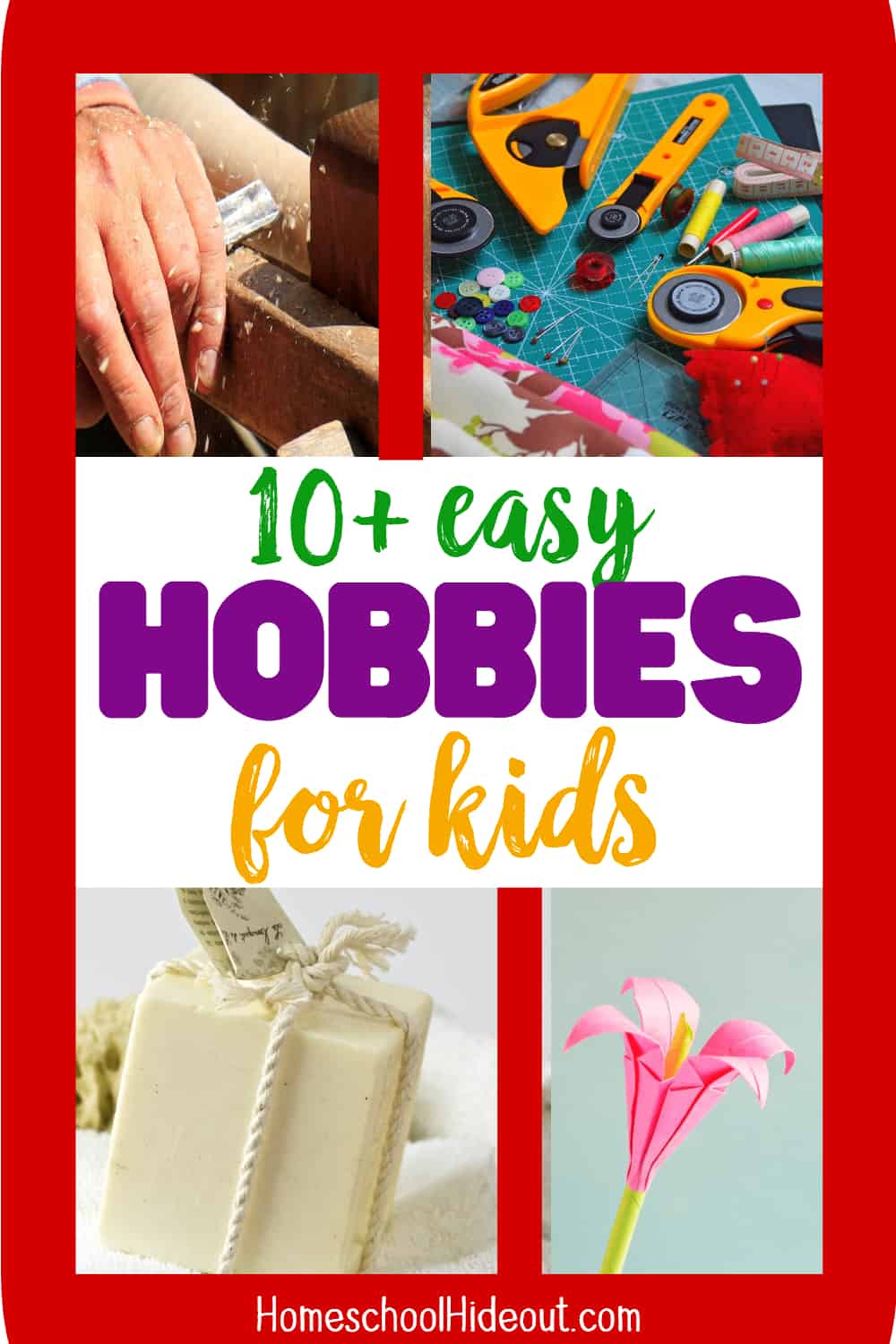 10+ Easy Hobbies for Kids to Learn
Diamond Painting:
Diamond painting is a lot of fun, easy to learn, and it can be enjoyed by the entire family. You can get smaller canvases for each person or work together on a larger one. It is a form of mosaic art where you stick small, sparkly resins on a canvas. The spots on the canvas are marked with letters and numbers that match the colored resins.
The process allows kids to develop fine motor skills, and it is a lot of fun. The end result is a beautiful creation that will make your kids proud. And the best part is it's super easy to learn. Here's a visual diamond painting guide that will get your kids started in no time!
Origami:
Origami has been a favorite among kids for a long time. It is the ancient art of folding paper to make shapes and figures. Your child can begin with simple shapes and work toward making more complex ones. This craft is easy to learn, and you can find directions to make simple shapes. Your child will be very proud of his or her creations.
Quilting:
Kids love to make things, especially if they can use them. You can teach your kids to quilt, and they will enjoy creating a quilt and using it on their beds at night. You can help your child find old t-shirts and cut out the squares to sew together, or you can get child-themed quilting fabrics to jump-start the quilting sessions.
Needlepoint:
Needlepoint is another great craft for kids. It helps them with fine motor skills and concentration. Kids get really excited about making things they can use, so needle pointing a new pillow might be a lot of fun. You can buy kits that come with everything you need, and it is very easy to get started. You can even start your own project so that you can needlepoint together.
Candle Making:
This is a really fun craft to do with your kids. You can get candle-making kits to simplify the process. The kits will come with scents, tins for your candles, and all of the supplies you need to make your candles. There are very easy to use beginner kits, and your kids are going to love using their homemade candles at the dinner table. Homemade candles can also make great holiday gifts for family.
Paint By Numbers:
This is an old favorite, and it helps kids with fine motor skills and coordination. Paint by numbers kits come with a canvas, and it is divided into small sections. There are numbers in each section that correspond to different paint colors. You just have your kids match the paint to the number, and when the painting is finished, it will be beautiful, and your child can hang it in his or her room.
Woodworking:
Woodworking is a great way for kids to use their creativity. You can help them make something simple such as a small bookstand, a wooden sword or they can try to make a birdhouse. You can buy kits with pre-cut wood so that it is only a matter of fitting it together and painting it. It is also fun to decorate the final product with some glitter or other items. This is an easy hobby to try, and kids love building things.
Crochet:
Crochet is much easier than it appears because it only uses a single loop of yarn and one hook. You can have your child start with something simple such as a hat or a scarf. There are so many different patterns, and this is a very soothing activity. Your kids will enjoy concentrating on this task, and they will really love using what they make when they finish.
Cross Stitching:
Cross-stitching is an old form of embroidery, and it is a lot of fun. They have very basic kits that are really easy for kids to learn with. You can choose a simple ornament and frame it. This helps to develop fine motor skills, and it takes a lot of concentration. Most kids really enjoy cross-stitching once they learn how to do the first stitch.
Soap Making:
Making soap is something that is both fun and practical. It is especially easy for kids because they have kits. Your kids can make soap in different shapes with molds or they can use materials to make the soap marbled. You can order a handmade soap kit and create soap together. Your kids will enjoy using their soap later, and it is a really easy and fun craft for kids. They can even make soap as a gift for family members.
Model Making:
Model making has been a very popular hobby for a long time. There are many different kits available, and you can help your child pick out a kit for the model they want to build. This can be a simple project, or you can find a more advanced kit that will take a lot of time. The process is a lot of fun, and kids really enjoy making models.
The hardest part of these easy hobbies for kids, is deciding which one to do first!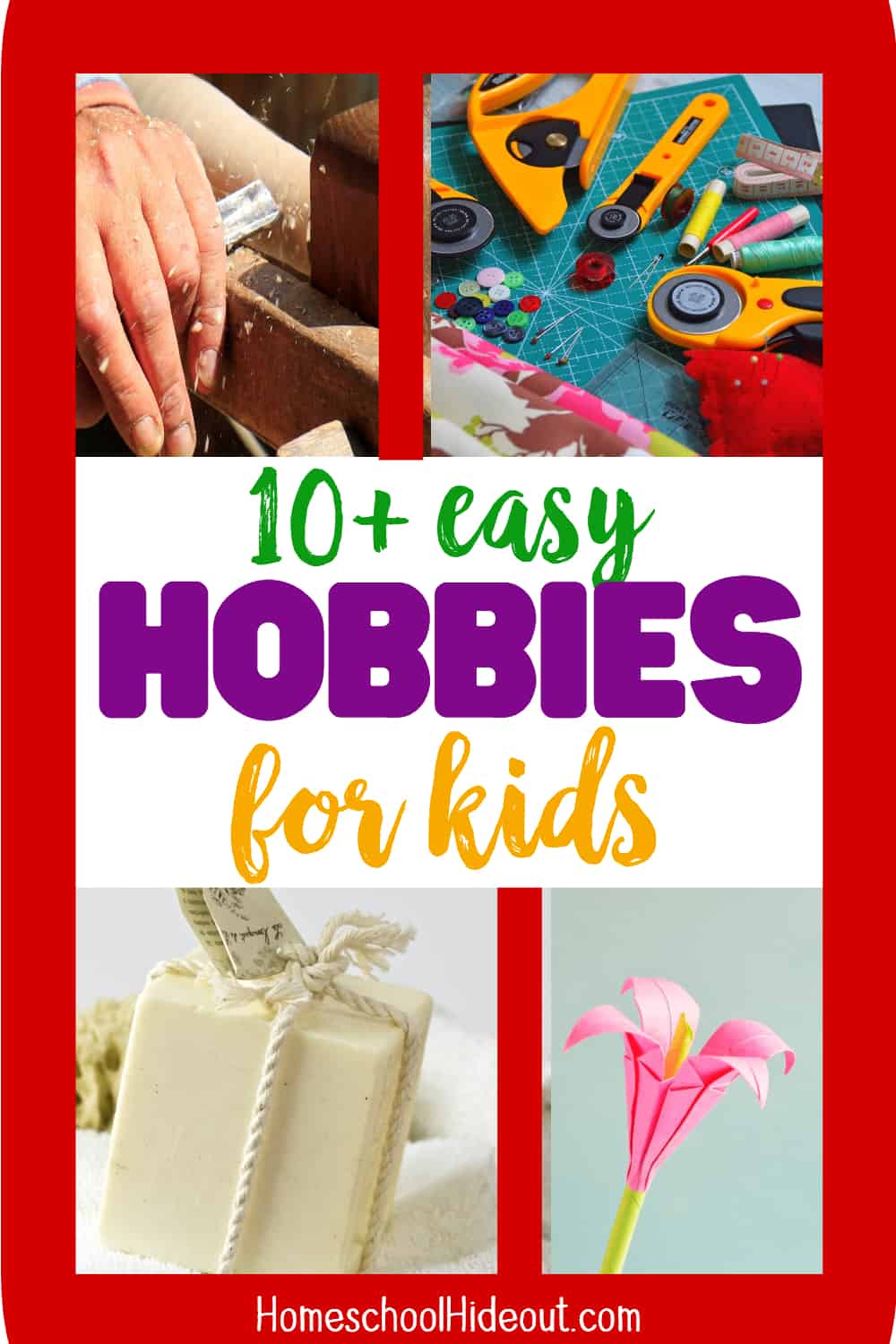 Author's BIO: Lori Wade is a journalist from Louisville. She is currently engaged in news and conceptual articles on the arts & crafts industry. You can find her on LinkedIn. Hope you appreciate Lori's useful insights